A clothing historian tells us how the pantsuit became a symbol of female empowerment—though why we don't just call it a suit remains a mystery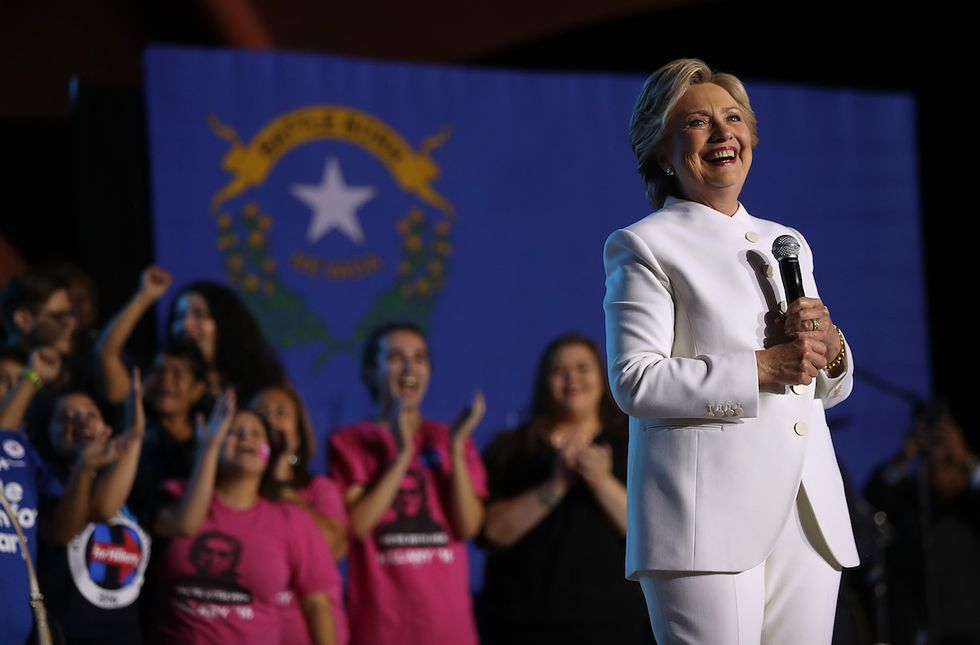 Hillary Clinton at the third and final 2016 presidential debate in Law Vegas. Image via Getty images.
Over the past several years, Hillary Clinton has transformed her signature pantsuit—a loose-fitting jacket that runs to the mid-thigh, paired with lightly tapered pants—into a rallying cry for female empowerment. In early October, a pantsuit-clad flash mob popped up in New York City's Union Square, dancing to a Justin Timberlake song in a show of support for Clinton. And on the Friday before the election, Beyonce and her backup dancers took the stage donning pantsuits during a pro-Clinton concert.
Articles