Articles
I needed access to people and parties I wouldn't meet on the typical tourist route. I decided to do it the easiest way I knew: I would date.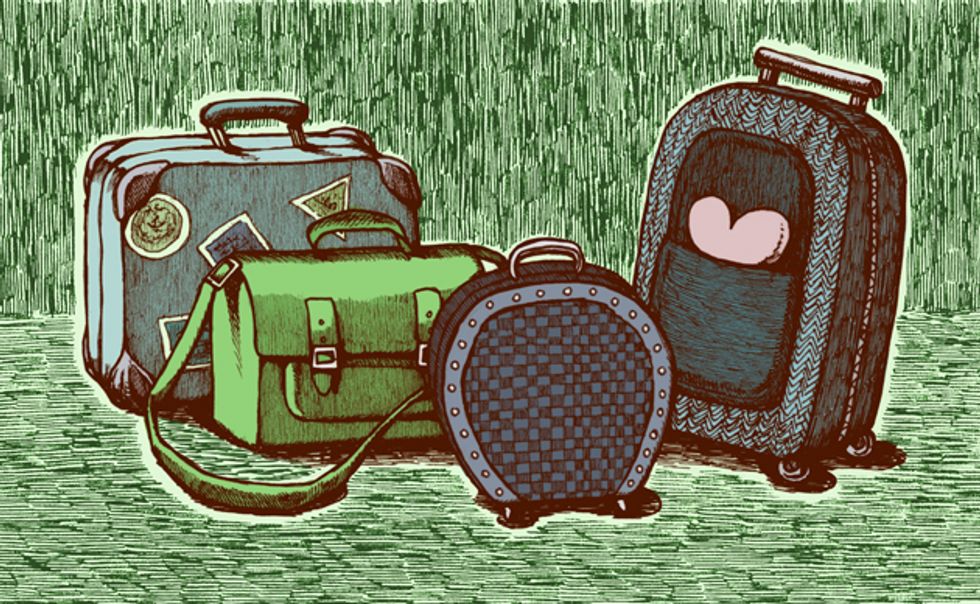 In our Dealbreakers series, exes report on the habit, belief, or boxer brief that ended the affair.
When I was young, I reveled in long layovers on transcontinental flights to visit my grandmother. I'd ride luggage carts through empty gates, try on duty-free lipstick, and see how long I could sit at the sky bar before they kicked me out. Once I saved up enough money, I began to travel by myself: A night drive to Joshua Tree, a bus to San Francisco, a week in New York, then three months in Buenos Aires because my boyfriend dumped me, I had a nowhere job, and I read too much into "Eveline" in James Joyce's Dubliners.