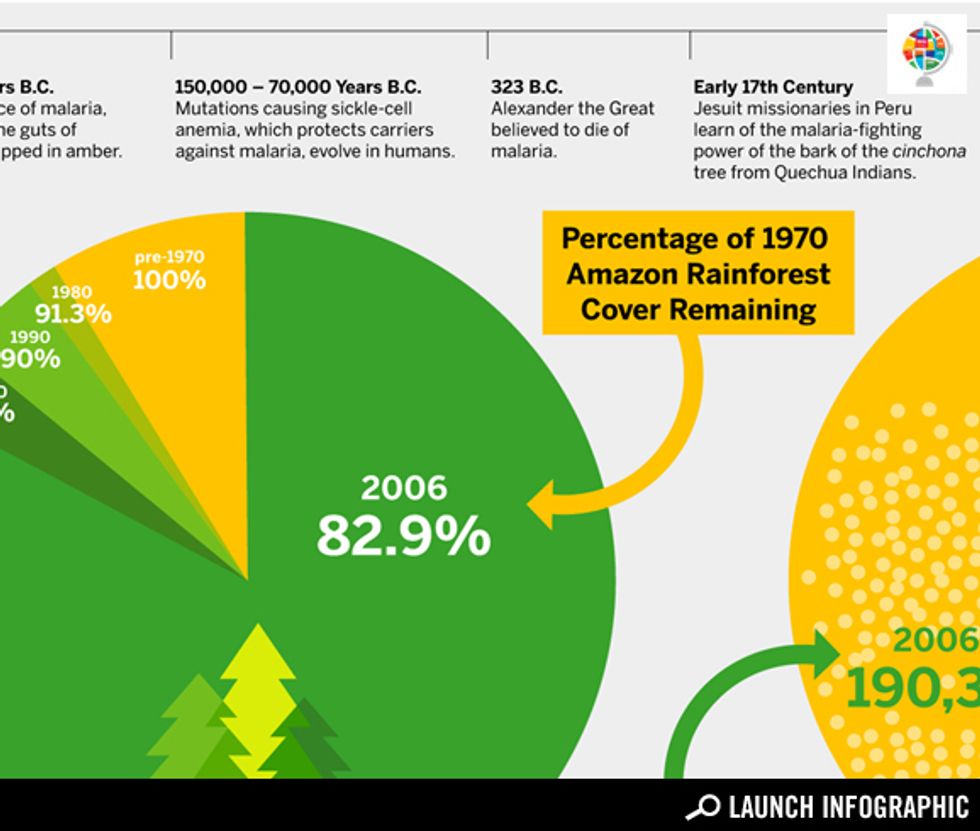 A 2006 study
showed that when Amazon rainforest is cleared, malaria-carrying mosquitoes bite nearby humans nearly 300 times more frequently than when the forest is left intact. This was one of the first examples of how the destruction of biodiversity can directly impact human health.
Click here to see the deforestation infographic.
A collaboration between GOOD and Life of the Mind.