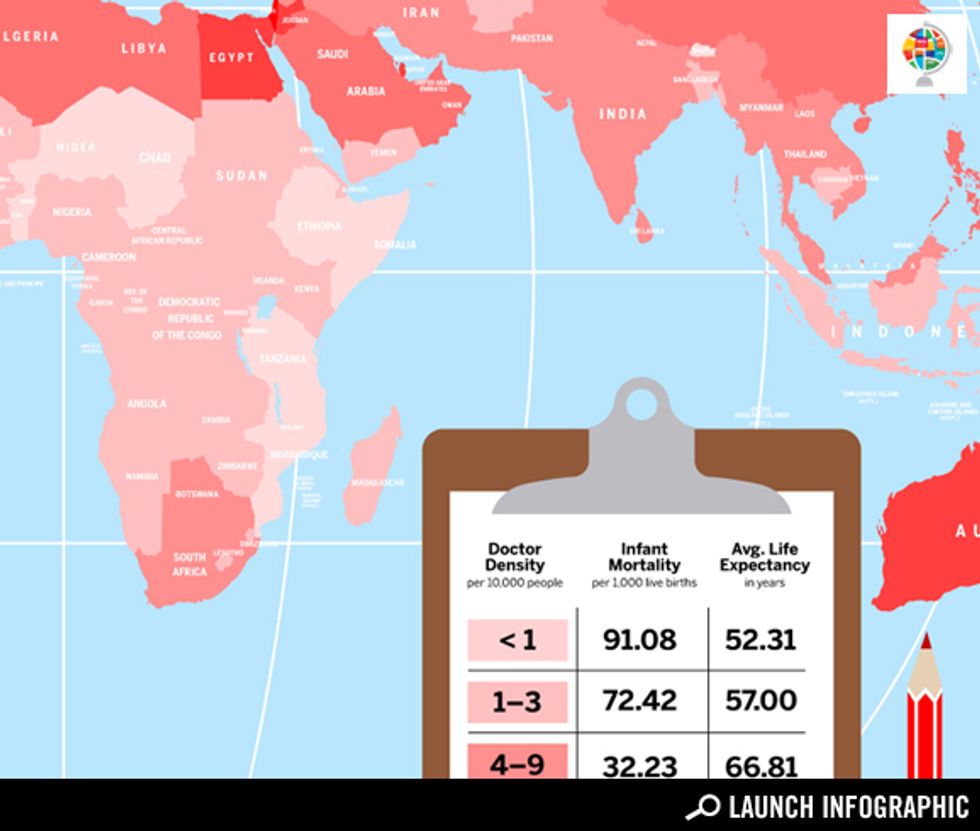 Health providers are essential to preventing deaths from childbirth and disease. But "health providers" can refer to anything from nurses to midwives to physicians. Here we look at the relationship between doctor density and two key health metrics: life expectancy and infant mortality rate.
Click here to see the doctor density infographic.
A collaboration between GOOD and Life of the Mind.

---