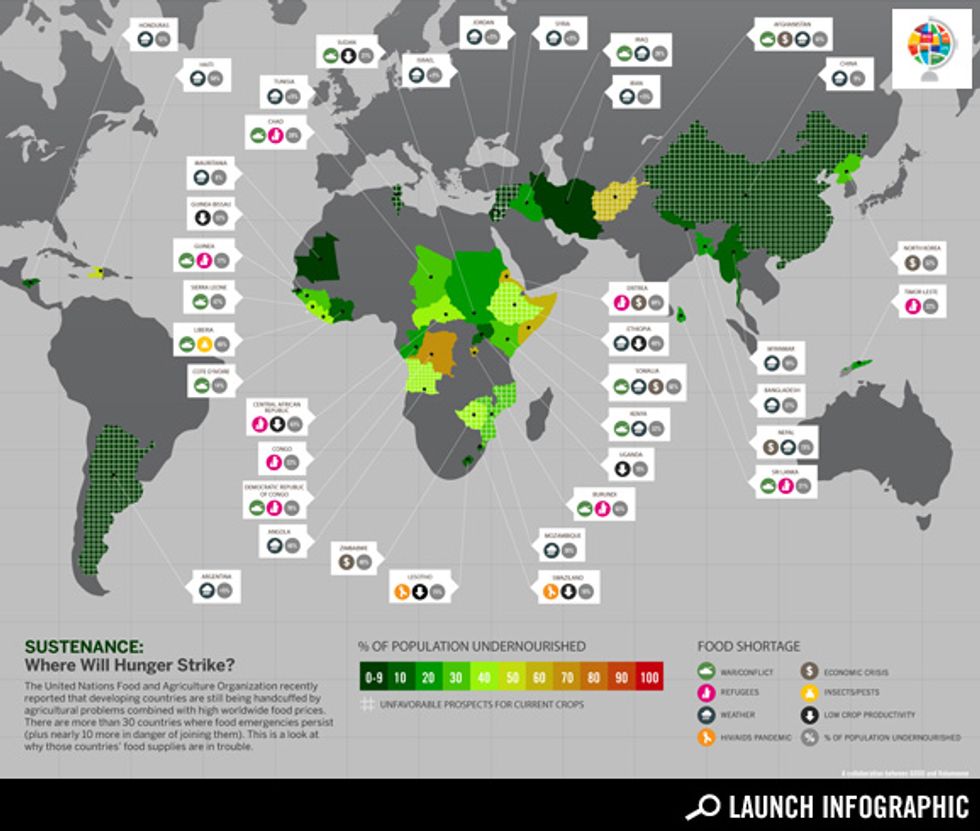 A look at countries whose food supplies are imperiled-and others on the precipice.
The United Nations Food and Agriculture Organization recently reported that developing countries are still being handcuffed by agricultural problems combined with high worldwide food prices. There are more than 30 countries where food emergencies persist (plus nearly 10 more in danger of joining them). This is a look at why those countries' food supplies are in trouble.
Click here to view the food scarcity graphic.
A collaboration between GOOD and Volume One.