For People Who Give a Damn.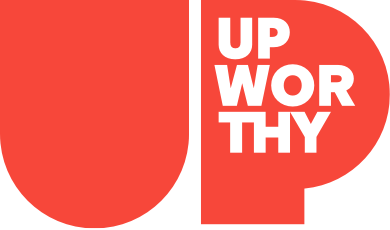 Stories Worth Sharing.
Sign up for the Good newsletter:
(c) GOOD Inc. All Rights Reserved.
PS. You are doing great. Keep it up :<)
This website uses cookies in order to enhance your experience. Please review our Privacy Policy to learn how we may use cookies and how you can change your browser settings to disable cookies. By continuing to use this website without changing your settings, you consent to our use of cookies.
THE DAILY GOOD
Start your day with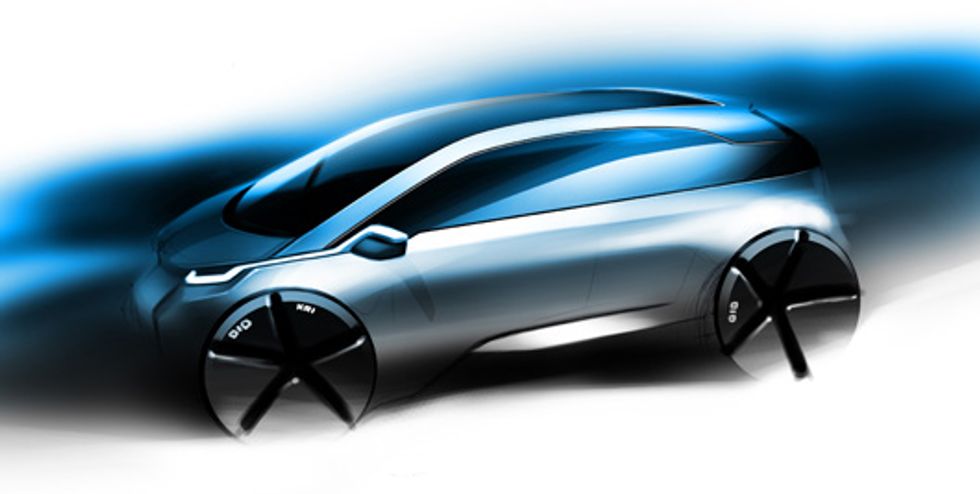 BMW joined the ranks of automakers with a planned electric car release when it announced that the Megacity Vehicle (MCV) would be available in 2013. Although it won't be the first mass-produced electric vehicle on the market, it will be the first mass-produced vehicle to use a passenger cell made from carbon, specifically carbon fiber reinforced plastic. Carbon is known for its light weight and its use will allow BMW to offset the additional weight that comes with an electric vehicle drive train—a lighter vehicle will likely lead to an extended driving range. With American consumers focused on a greater driving range, this could lead to more interest in the BMW MCV as the 2013 release date nears.
BMW is creating this vehicle from the ground up and completely in-house using what they call the LifeDrive concept. According to BMW, electrifying its vehicles requires a completely new approach to vehicle architecture and body construction in order to optimize the electric vehicle platform.
Articles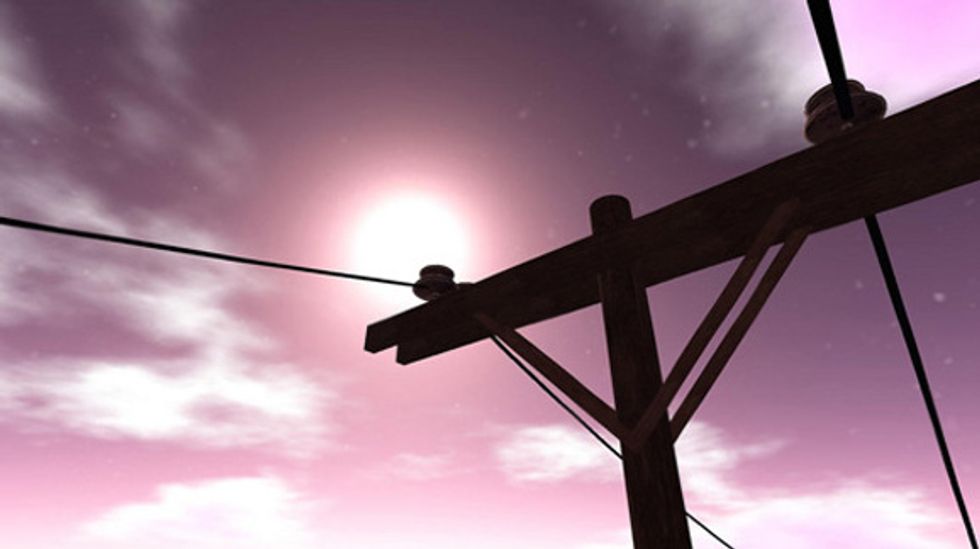 If you've heard the term "
smart grid"
but aren't sure what it means or how it pertains to you, a new website will help bring you up to speed on this new buzz phrase. The Smart Grid Information Clearinghouse website just launched a beta site that will help consumers learn more about what the smart grid is and help track projects across the country.
As the nation's utility companies move towards a smart grid, disseminating this information to customers is important. A smart grid has many benefits because it will allow you, the customer, to better manage your utility use and that means a savings in utility costs. As electric vehicles and plug-in hybrids start to pop up in more households across the nation, the smart grid can help make sure that you charge your new vehicle at off peak times that save you money while ensuring that your vehicle is ready to go when you need it.
Articles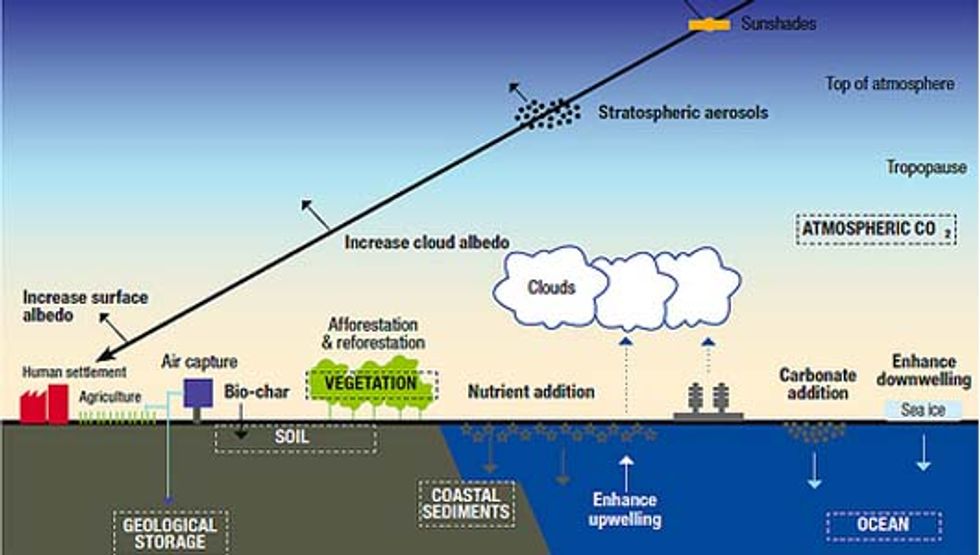 I ran into author and
Rolling Stone
contributing editor Jeff Goodell at
Arizona
State in Phoenix, where he was a speaker at the
Covering the Green Economy
conference (I also spoke). Though he had just published a book, the rumpled-looking Goodell didn't talk about it until prodded by his fellow journalists. The book is
How to Cool the Planet
(Houghton Mifflin Harcourt, $26), and it's about geoengineering—scientific approaches to reduce the Earth's temperature that can achieve positive results without actually reducing the carbon dioxide (CO2) we seem unable to stop pumping into the atmosphere.
Goodell's book is not science-lite: There's not a lot of pages devoted to crazed schemes and the dreamers who advance them. Instead, he focuses on some key scientists—including a bleeding-heart liberal who used to organize anti-nuke rallies and a former Dr. Death who created weapons systems with H Bomb designer Edward Teller—who might actually be on to something. The book's message is that there's no substitute for reducing CO2 emissions, but given the results of the underachieving Kyoto Treaty and the dramatic failure of COP 15, it doesn't look like that's happening anytime soon. And if we continue to ignore the Earth's dire warnings, geoengineering may be a Hail Mary pass for a planet in trouble. I talked to Goodell after the conference:
Articles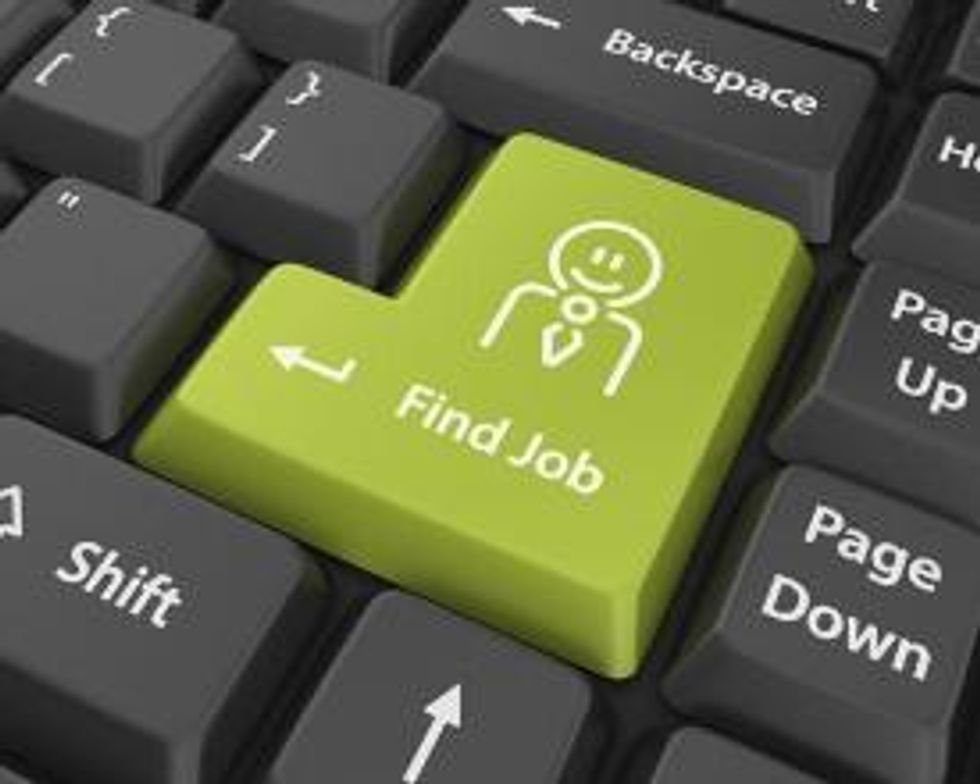 Eighty percent of young professionals are interested in securing a green-collar job or working in an industry that has a positive impact on the environment, according to
MonsterTRAK.com
, a job site geared toward recent graduates. Luckily,
green jobs
are growing, and industries like renewable energy and energy efficiency currently provide 8.5 million jobs in the United States, according to the American
Solar
Energy Society.
However, tough economic times mean recent grads are facing an extremely challenging and highly competitive job market across the country. If you just graduated and you're looking to obtain that green dream job, check out these 10 top cities for green-collar jobs.
Articles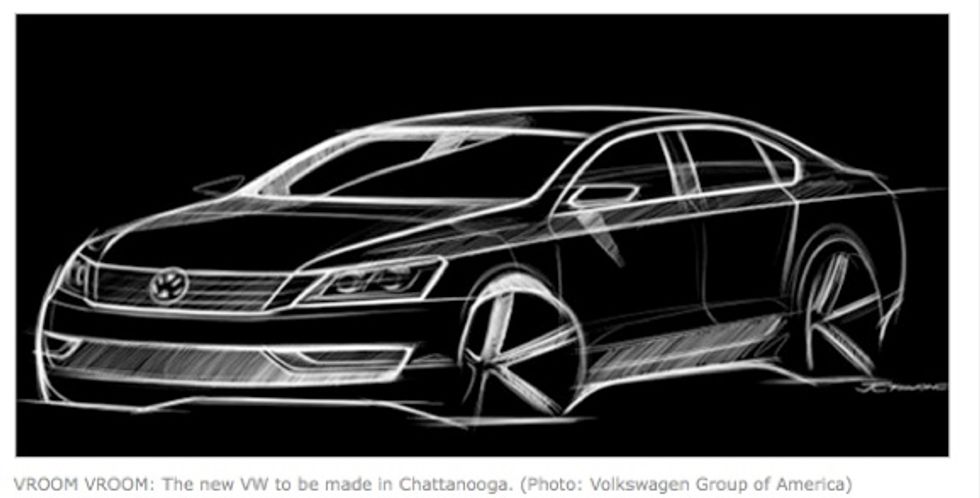 The German car-maker is halfway through building one of the world's cleanest car plants—and we got a first look.
"Save Our Planet!" That's what it says on the card in my hotel, and all I have to do is reuse my towel.
But in reality it will take a lot more than that—a thoroughgoing planetary makeover. Among many other things, we have to learn how to make cleaner cars, meaning not only hybrids and electrics but also cleaner manufacturing. Building the vehicle is at least 10 percent of its lifetime environmental impact, so if you can go to zero waste (as General Motors has done at half its plants, and Volkswagen is doing here in Chattanooga), you're having a big impact. They got 65,000 applications for 1,200 production jobs, but, hey,
maybe they're still hiring
.
The huge, 2-billion-square-foot, $1 billion VW plant will produce an as-yet unnamed sedan to replace the Passat, code-named New Mid-Sized Sedan. I saw a chassis covered in shrouds, and a sketch. But I also saw a really green manufacturing process. Half of the 6,000-acre site (a former Army TNT plant) will be preserved as open space, with nature trails.
Most of the pollution in a car plant comes from the paint shop, and that's where I got my tour. Rich Schmidt, the plant engineering manager who worked for two Japanese carmakers, says VW's process (which uses 52 robots and can paint 31 cars per hour) is by far the cleanest he's seen.
Cars will be dipped, rather than sprayed, and the process skips the primer coat and the bake oven to save 20 percent on water and chemicals. Among carmakers, this process is new—only the Mini Cooper is also painted this way. "We get more output on a smaller footprint," says Schmidt. Also cutting edge is the way VW changes colors, a process that reduces both paint and solvent use by 123,000 gallons.
But the coolest thing is what happens to waste paint. Only 80 percent of the paint actually makes it on the car, and the other 20 percent is normally diluted with 50,000 gallons of water per day. But in Chattanooga, the paint drops into dry limestone powder. Why? So it can be blended in, then sent to a cement kiln where it becomes, well, cement. Nil to the landfill.
There was a lot more of this kind of stuff—emu feathers clean dust off the cars. The white cypress wood shipping pallets are donated locally to make furniture and art projects. See the video below.
This is a green car plant, and maybe it isn't "saving our planet," but it's doing its bit.
Jim Motavalli blogs about green transportation for
The New York Times.
This post originally appeared on MNN.
\n
Related Articles on Mother Nature Network:\n
\n
Tesla IPO: At what cost?
Seven car-less cities
More eco-car news

Articles
THE DAILY GOOD
Start your day with
THE DAILY GOOD
Start your day with something GOOD.