Articles
USGBC Supports Building Star Legislation
On Friday, President Obama discussed his plans for a Homestar program, which is designed to provide financial incentives for homeowners that...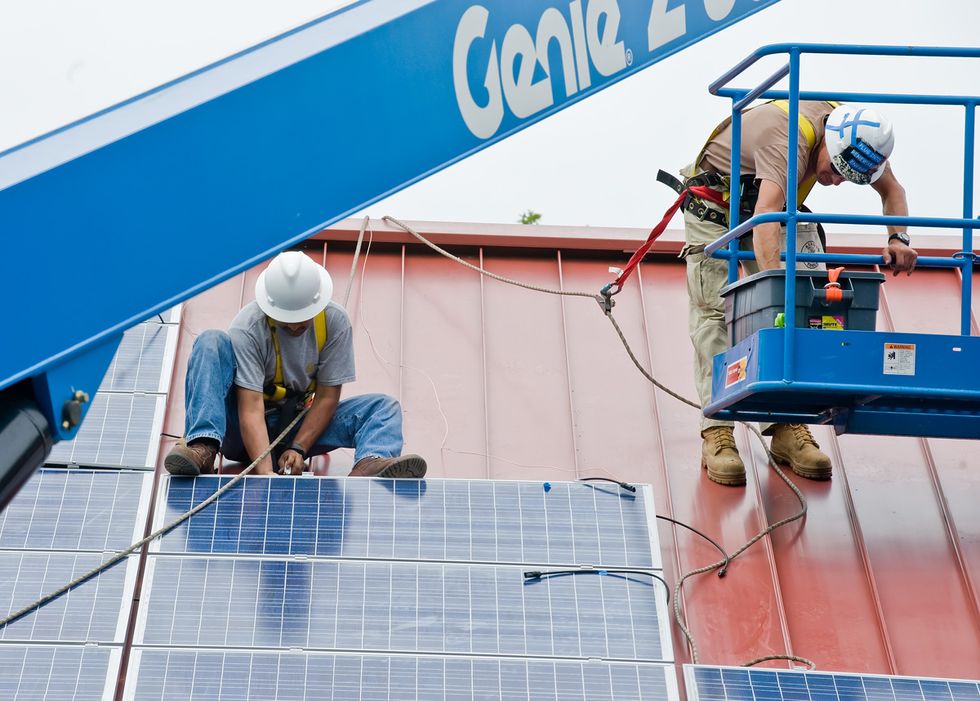 ---
On Friday, President Obama discussed his plans for a
Homestar program
, which is designed to provide financial incentives for homeowners that perform a variety of energy efficiency upgrades. Today, the U.S. Green Building Council is showing their support for legislation introduced by Senators Jeff Merkley (D-
Oregon
) and Mark Pryor (D-
Arkansas
)-Building Star. Similar to Homestar, Building Star will provide financial incentives for energy efficiency retrofits. However, the focus of this program will be multi-family residential units as well as commercial buildings.The Building Star program would utilize rebates and low-interest loans to help fund these retrofits on commercial buildings. Since commercial buildings are responsible for approximately 40 percent of total energy use in the United States, any program designed at improving energy efficiency in the commercial sector can make a noticeable impact on our country's overall energy use. However, these projects can be cost-prohibitive. The Building Star program will leverage federal funding with private investment in order to finance these projects.This legislation ties in to the overall plan of the Obama administration-to help the nation recover from this recession and move towards a clean energy economy. Retrofitting commercial buildings to be more energy efficient can be a large project – large projects not only need funding but they also need workers to complete these retrofits. This legislation could help promote job growth in the nation while reducing the country's overall energy use. This will ultimately save businesses money.As is often the case with job-creation legislation, the Senators look at how
Michigan
and other parts of the country hit hard by the auto industry will fare if the Building Star program passes."We have the opportunity to create clean energy jobs and revitalize our economy while protecting the environment," Senator Stabenow said. "With this bill, we will be able to spur growth in Michigan's hardest hit sectors, like construction and manufacturing, while saving families and small businesses across the country billions of dollars on energy bills." Source:
U.S. Senate
Since this program is designed to get Americans back to work through energy efficiency retrofits, it is only natural that the U.S. Green Building Council confirms its support of the legislation."Every year, the American economy loses more than $130 billion dollars from leaky, inefficient buildings," Fedrizzi added. "We can change that through the advancement of programs like Building Star-which would create approximately 150,000 jobs. Senators Merkley and Pryor get the 'gold star' for introducing it; now all the Senate has to do is include it in the next jobs package." Source:
USGBC
(PDF)Although the program looks promising, at an initial glance, it is important to note that this is merely recently introduced legislation. It will have many hurdles to jump in order to be successful and while the Obama administration is continuing to push for green jobs, health care reform continues to be a major focus point of our representatives in Congress.
Melissa Hincha-Ownby is the business blogger at the Mother Nature Network.
Related Articles on Mother Nature Network:
Photo (cc) by Flickr user Wayne National Forest