Articles
Amanda Congdon vlogs her heart out.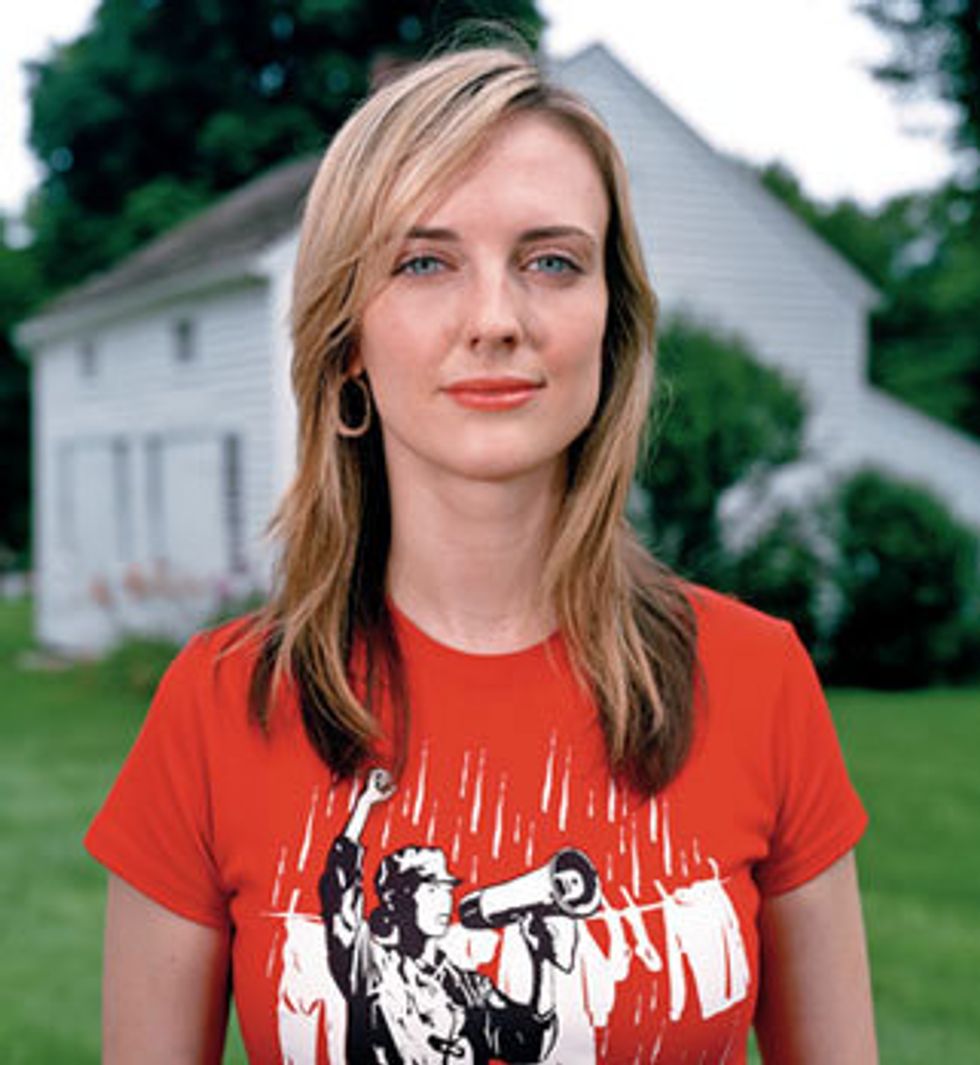 Amanda Congdon vlogs her heart out.
Over the past
two years, Amanda Congdon slowly became one of the most influential and far-reaching personalities on the web. It didn't hurt that the former model, 24, lights up the pixels, but it was her goofball antics when talking about BitTorrent that made her the media darling of Internet geeks the world over.Congdon's fame stems from the quirky, bite-sized video reports she filed as the anchor and co-writer of the video-blog (vlog), Rocketboom. Collecting Internet-based stories that ran the gamut from the totally absurd to the politically serious, Rocketboom positioned itself as a web alternative to traditional broadcasting. Says Congdon, "We like to cut out most of the middlemen that mainstream media is accustomed to, since, after all, content is king." On a given morning, viewers could be treated to anything from a grainy clip of a mesmerizing performance by the European hacky-sack champion, to Congdon posing as a young Republican debating the pros and cons of owning a Hummer.
Quote:
I'm only interested in projects where I'll be more than just the 'face.'
As many as 300,000 people watched Congdon on Rocketboom every day; the show was getting about as many viewers as a poorly rated cable-news show, but for a fraction of the cost. Even as Rocketboom started selling ads, proving that vlogging was a financially viable medium, it stayed true to its lo-fi sensibility. "It's an integral part of the show to be low maintenance," Congdon says. "The raw, honest material is one of the things that draws people."In early July, after a falling-out between Congdon and co-producer Andrew Baron, Congdon left Rocketboom. "After working as a producer, writer, and host," she says, "I'm only interested in projects where I will be more than just the 'face.'"With such a rabid fan base, don't expect her to stay off the radar for long. TV and book projects (plus more vlogging) are all in the works, allowing Congdon to continue to showcase the unique wit that has elevated her to the upper echelon of Internet celebrities.
LEARN MORE
amandaunboomed.blogspot.com