Articles
For this month's project, we're asking you to show us—with a doodle, of course—what you would do with an extra hour.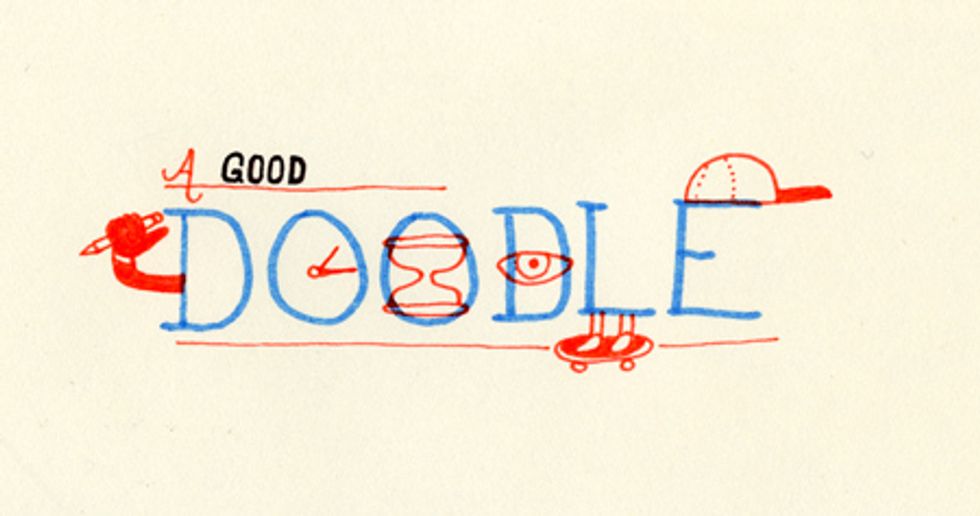 Welcome to the latest edition of the GOOD Doodles project. Hopefully you had a chance to check out last month's project, a "
Day in Another City,
" which yielded some amazing submissions.
For this month's project, dubbed "25 Hours in a Day," we're asking you to imagine that an hour has been added to each day, 30 hours to each month, 360 to each year. Sure you could always add an hour to your day by cutting back on something. But what if you didn't have to? What if tomorrow all of a sudden you had an extra hour to play with? What would you do?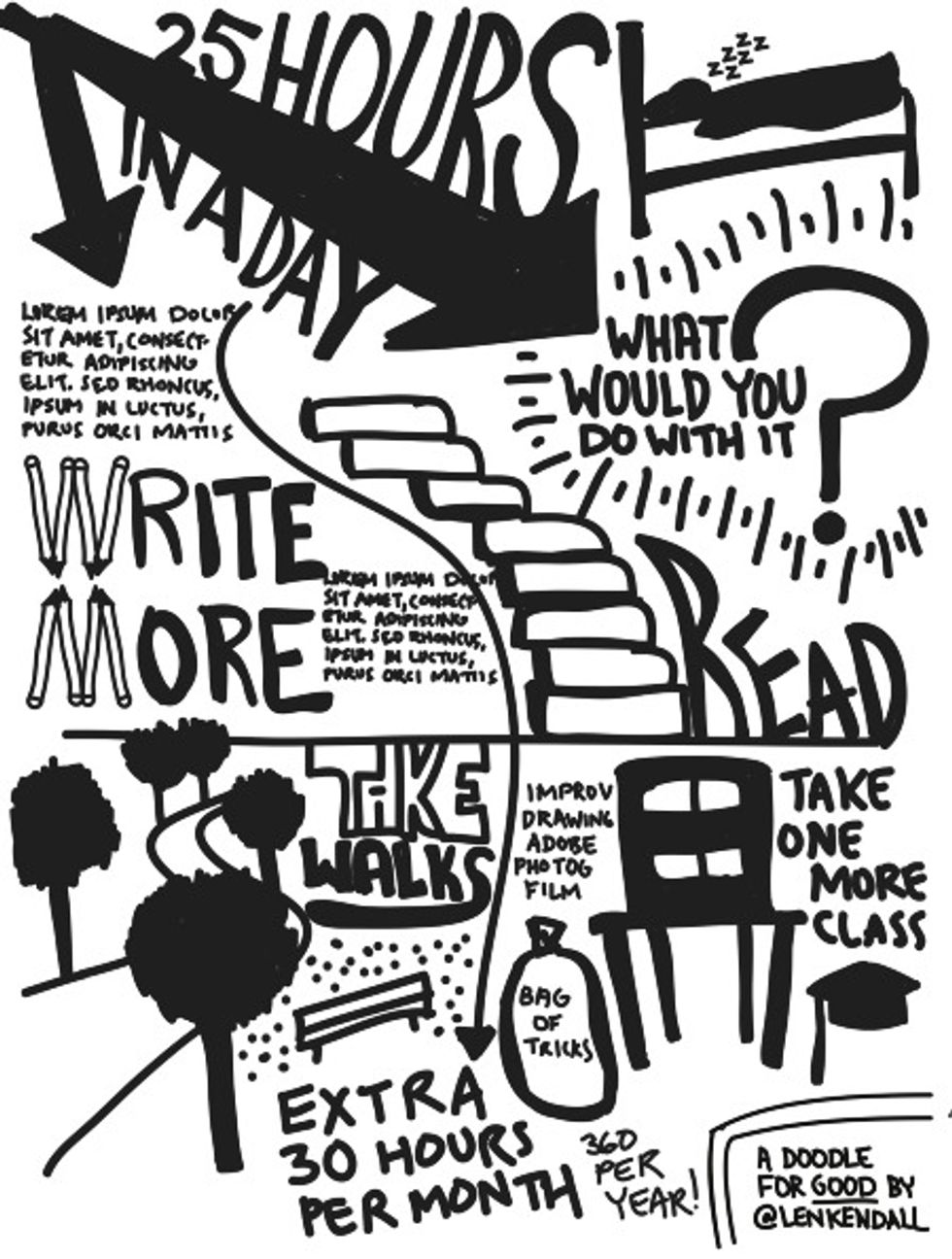 <br/> <p> <strong>the OBJECTIVE</strong><br/> Create a doodle that tells us about how you would use an extra hour each day.<br/></p><p> <strong>the ASSIGNMENT</strong><br/> The doodle can be as broad or as specific as you wish. Would you do anything drastically different, or just spend more time doing the same? Would you do something good for the world? Improve yourself?<br/><br/><strong>the REQUIREMENTS</strong><br/> Submit you doodle <a href="http://good.submishmash.com/Submit/3530/Submission">here</a>. It can be in any image format, but ideally it should be high enough resolution that it can be printed at 300 dpi. We prefer images that are taller versus wider (the above was a 6:8 ratio). There are numerous methods for creating visual notes whether through digital means (tablets, digital sketchpads, etc.) or tangible methods such as using a Moleskine. Regardless of your choice, please ensure the images are as clean as possible. Feel free to include a brief summary of your illustration. We'll take submissions now through January 31.<br/><br/> We'll be awarding the best overall doodle with a GOOD T-shirt and free subscription (or gift subscription) based on overall quality of illustration, relevance to the theme, and clarity and flow.<br/><br/> We'll share some of the submissions with upcoming update posts.<br/><br/><br/><br/><br/><br/><br/><br/></p><br/><br/><br/><br/>