Articles
The R&B singer's "Solar Academy" will train engineers to provide clean eco-energy for hundreds of millions.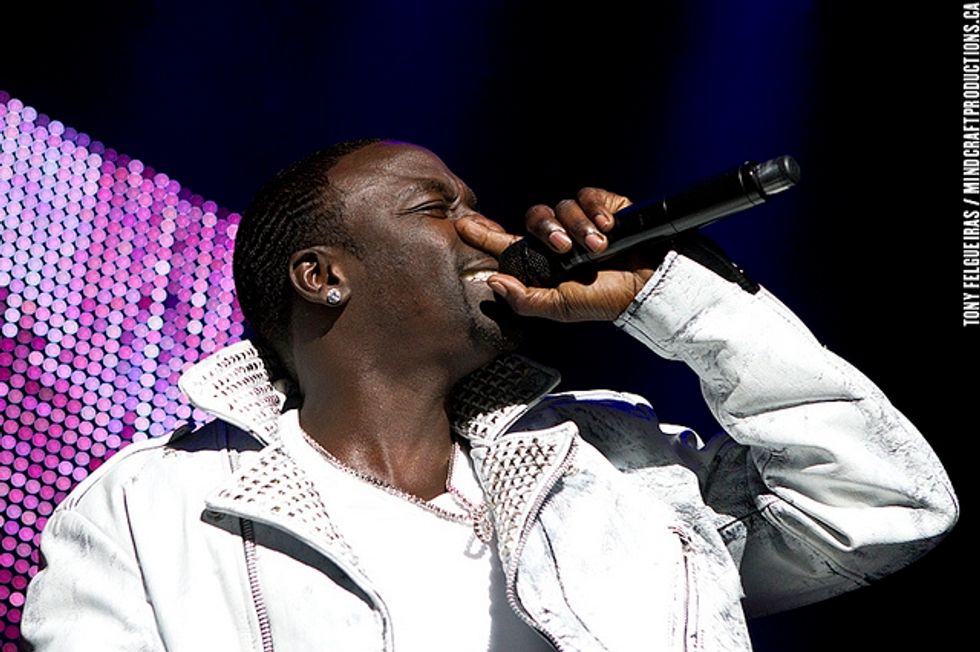 Image via Flickr user Tony Felguieras
Most people know Akon for his hit singles "I Wanna Love You" or "Smack That," not his devotion to alternative energy. But just recently, the singer announced that he would be launching a Solar Academy in Bamako, Mali. The Academy will train local African engineers and entrepreneurs in order to teach them how to produce solar power. The initiative, called "Akon Lighting Africa," aims to bring solar power to over 600 million Africans.
<p>Lighting Africa noted that solar power electricity and micro-grids are already "really taking off in rural Africa." The continent, <a href="http://www.reuters.com/article/2015/05/21/us-africa-solar-academy-idUSKBN0O625920150521">their statement argues</a>, has over 120 days of sun a year, making it that much easier to harness solar power. Akon's goals are two-fold: both to provide clean alternative energy and great, meaningful jobs. The Academy will help empower people all across educational levels to build the electricity that's going to light their homes.</p><p>While some European experts will be there to provide supplies and training, Akon, who is Senegalese-American, wants this to be a project firmly rooted in Africa. The Academy is expected to launch later this summer.</p><p><span class="rm-shortcode" data-rm-shortcode-id="b33a409ac01282c75da98a434f69de1c" style="display:block;position:relative;padding-top:56.25%;"><iframe frameborder="0" height="auto" type="lazy-iframe" scrolling="no" data-runner-src="https://www.youtube.com/embed/D_JuUOupLV4?rel=0" style="position:absolute;top:0;left:0;width:100%;height:100%;" width="100%"></iframe></span></p>