Functional fashion just took on a whole new meaning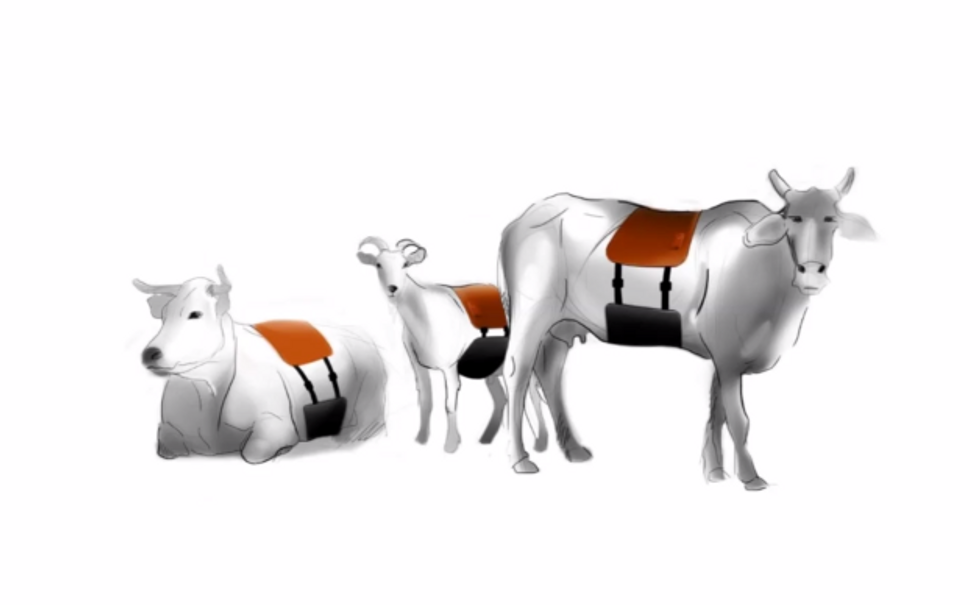 Cowolt: charged couture. Screengrab via Cowolt video.
Liva Kallite and Netta Korhonen may have just taken the idea of "functional fashion" and supercharged it with a boost of technological know-how to help out the approximately 1.3 billion people around the world who live without electricity. Thing is, their wearable isn't designed for humans, but rather for our four-legged bovine friends.
Articles