Articles
Even after its improvement, the Potomac River is still at risk.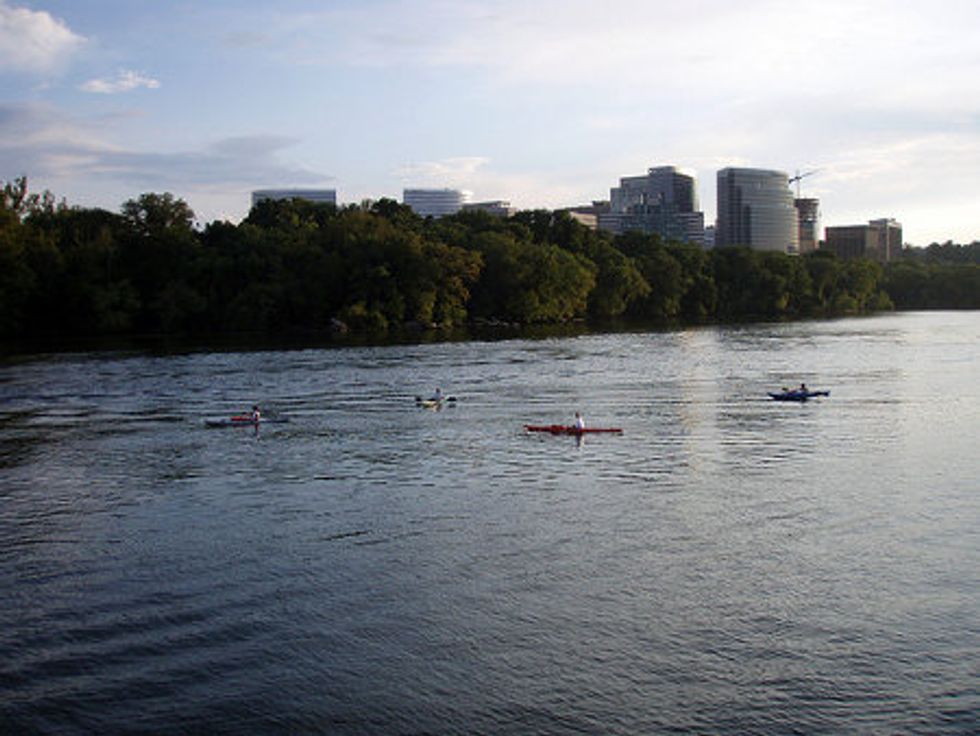 How far the Potomac River come since its most-polluted years, when President Johnson called it a "disgrace." It looks so majestic now, rolling past the iconic buildings of Washington, D.C. Yet the thought of touching its water with bare skin remains troubling. And D.C.'s tap water still tastes a little funky. Upstream, waste from farms dumps into its waters, and downstream the detritus of urban life is washed over the banks after heavy rain.
So despite its drastic improvement, the Potomac tops this year's list of "America's Most Endangered Rivers," which was compiled by the nonprofit American Rivers with the help of grassroots river conservation groups around the country. The report does not rank rivers based on a complicated system of measurable metrics, but instead makes a subjective decision based on the significance of the river, the dangers that threaten it, and the possibility for people to alter its fate in the coming year.