Articles
The Gray Lady gets a lady editor.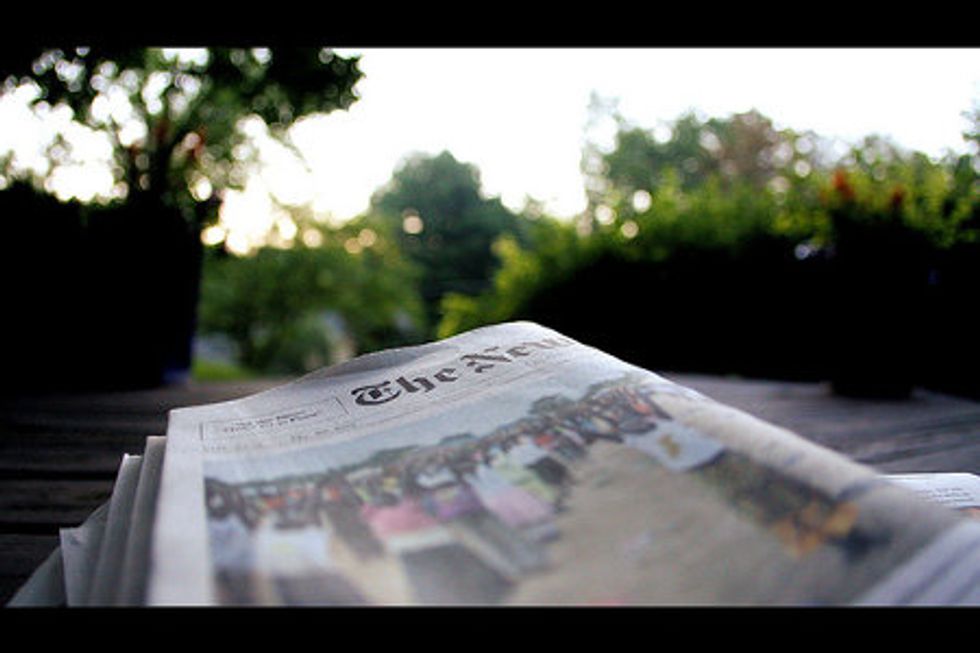 There are a few reference points for powerful women in journalism, but perhaps none with more pop-culture recognition than
Vogue
editor Anna Wintour (and her fictionalized version, Miranda Priestly of
The Devil Wears Prada
). But this power-boss archetype is firmly ensconced in the world of fashion, not hard news. Which is why women in journalism rejoiced at the announcement last summer that Jill Abramson would become the editor of
The New York Times
, the first woman to hold the position in the paper's history.
Predictably, Abramson's appointment kicked off a broader conversation about the representation of women and people of color in media. And the statistics that emerged weren't that appalling—at least where newspapers are concerned. In the Times newsroom last year, 41 percent of the editors and supervisors were women; just fewer than 20 percent of all employees were minorities; and 13 percent of supervisory positions were held by people of color. Contrast this with thought-leader magazines, where the ratios remain much more, uh, retro.
<p> It's not hard to figure out why: In the 1970s, women sued <em>The New York Times</em> and forced its management to be more inclusive. Magazines, which are not staffed by members of a single union the way newspapers are, have had no such legal motivation. Hence, most of the powerful women in magazines are on the women's side of things. Fashion glossies. Lifestyle publications. While I love reading about style as much as the next woman, this is one area of media in which women have long been dominant.</p><p> One of the great things about Abramson's rise is that, while it's clear she is a strong supporter of and advocate for women, it's not the basis of her personal brand. Almost no one has argued that she is where she is today as a result of affirmative action. It's exciting that women in journalism have a new role model, one who isn't relegated to the realm of gender-segregated media.</p><p> <em><a href="http://www.flickr.com/photos/tabor-roeder/6012940149/in/photostream/" rel="nofollow" target="_blank">Photo</a> via (<a href="http://creativecommons.org/licenses/by/2.0/" rel="nofollow" target="_blank">cc</a>) Flickr user <a href="http://www.flickr.com/photos/tabor-roeder/" rel="nofollow" target="_blank">Phil Roeder</a>.</em></p><br/>