Articles
Cities in Arkansas are stepping in to show that recent anti-gay laws do not represent the whole state.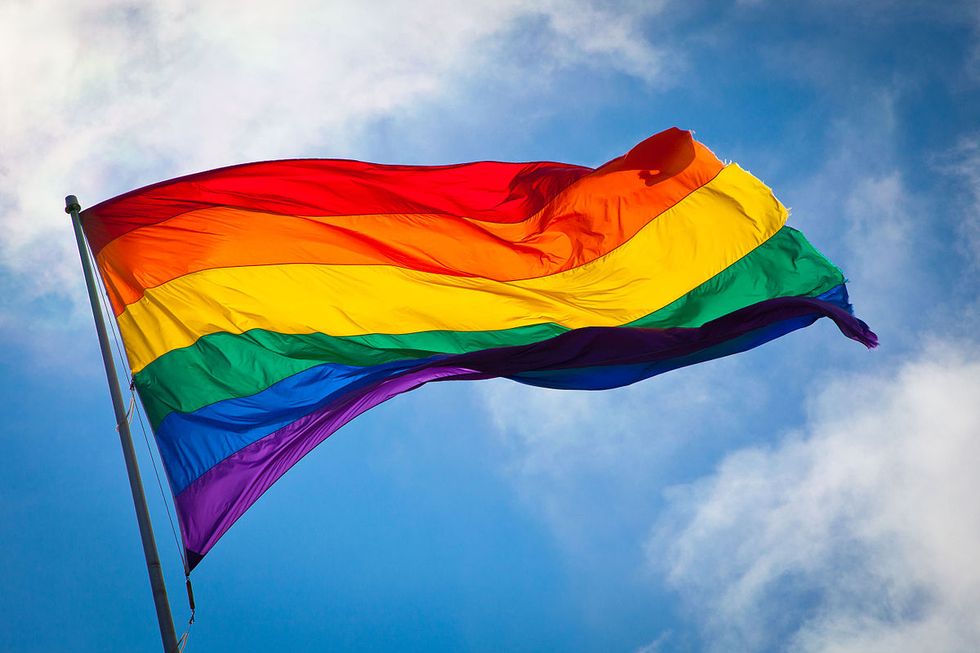 Photo by Benson Kua via Wikimedia Commons
Yesterday, the Little Rock, Arkansas Board of Directors passed an ordinance banning discrimination against gay and transgender people in municipal hiring. This idea—assessing potential employees or business partners by the content of their character rather than who they love, or their gender identity—might seem like a no-brainer to some, but the new policy is a big deal in a state where social conservatives have been desperately trying to keep discrimination against LGBT people legal.
<p>"The city's open for business, and is welcoming people of all diversity," Little Rock Mayor Mark Stodola <a href="http://www.dailymail.co.uk/wires/ap/article-3048282/Arkansas-cities-push-against-laws-cast-anti-gay.html">told the <em>Daily Mail</em></a>.</p><p>The Little Rock ordinance, which also applies to any vendors doing business with the city government, flies in the face of a statewide law forbidding local regulations that deal with discrimination or form new protected classes. The state law—Act 137—was passed in February and goes into effect in July. <a href="http://www.arkansasonline.com/news/2015/apr/21/state-roots-cited-for-lr-anti-bias-plan/?f=latest">It was created</a> to prevent municipalities within the state from addressing discrimination rooted in sexuality or gender identity, after Arkansas conservatives balked at Fayetteville passing their own anti-discrimination legislation.</p><p class="shortcode-media shortcode-media-rebelmouse-image"> <img class="rm-shortcode" data-rm-shortcode-id="ef2fa6f823b664ab4b99f096dd75975e" data-rm-shortcode-name="rebelmouse-image" id="6fc04" type="lazy-image" data-runner-src="https://assets.rebelmouse.io/eyJhbGciOiJIUzI1NiIsInR5cCI6IkpXVCJ9.eyJpbWFnZSI6Imh0dHBzOi8vYXNzZXRzLnJibC5tcy8xOTgzOTE1OS9vcmlnaW4ucG5nIiwiZXhwaXJlc19hdCI6MTY1MzU3NTI3N30.77eHdNagITTbra4Sz168mhdycZm5sHFgwdp7DTQiY0E/img.png?width=980"/> <small class="image-media media-caption" placeholder="add caption..."></small> <small class="image-media media-photo-credit" placeholder="add photo credit...">Shut up. Image courtesy of the Republican Party of Shelby County via Flickr</small> </p><p>While the city's move specifically regards government-related hiring, and not outside businesses, another state bill, <a href="http://www.arkleg.state.ar.us/assembly/2015/2015R/Bills/HB1228.pdf">HB1228</a>, ostensibly a "religious freedom" law, <a href="http://www.washingtonpost.com/news/post-nation/wp/2015/03/31/after-a-firestorm-over-indianas-religious-law-is-arkansas-next/">was passed</a> in March, with the intent of allowing religious business owners to refuse service to patrons based on their sexuality. A <a href="http://www.theatlantic.com/politics/archive/2015/03/what-makes-indianas-religious-freedom-law-different/388997/">similar law in Indiana</a> had flopped, with large businesses threatening to pull out of the state, which they feared would become a hostile environment for potential talent and customers. Witnessing the backlash, Arkansas' governor, Asa Hutchinson, <a href="http://magazine.good.is/articles/arkansas-governor-wont-sign-religious-freedom-bill">said he would not sign his own state's parallel bill</a> until the language was changed to prevent on-the-ground discrimination, and by extension, any loss of business in the state. The wording of the bill was altered, and <a href="http://www.cnn.com/2015/03/31/politics/arkansas-religious-freedom-anti-lgbt-bill/">a smirking Hutchinson</a> signed the bill, feigning surprise that anyone would ever find such a law problematic in the first place. "This is a bill," he said at a press conference, "that in ordinary times wouldn't be controversial." ("Ordinary times," for Republicans, being 1952, or thereabouts.)</p><p>Little Rock's new ordinance expands current legal protections to ban bias based in "race, color, creed, religion, sex, national origin, age, disability, marital status, sexual orientation, gender identity or genetic information," by the city and its contractors. While many <a href="http://www.rawstory.com/2015/04/little-rock-officials-defy-arkansas-state-ban-enact-anti-lgbt-discrimination-statute/">are calling</a> the move a direct break from, or reckoning with, the state's Act 137, the city's attorney, Tom Carpenter, believes the two laws—although probably ideologically at odds—<a href="http://www.arkansasonline.com/news/2015/apr/21/state-roots-cited-for-lr-anti-bias-plan/?f=latest">do not legally conflict</a>, and that everything in the new Little Rock policy is rooted in other parts of existing state law. According to <em>Reuters</em>, "With almost no discussion, the Little Rock Board of Directors passed the ordinance by a vote of seven to two." And <a href="http://www.arkansasonline.com/news/2015/apr/22/lr-board-oks-tougher-anti-bias-clause-workers/?f=news-arkansas"><em>Arkansas Online</em> reports</a> that after the new policy was approved, the mood at Little Rock City Hall was jubilant:</p><blockquote><p>After the vote, much of the audience stood up and clapped. Its yells of "woo" and applause sounded over Mayor Mark Stodola as he said, "This is certainly the right thing to do."</p><p>State Sen. Joyce Elliott, D-Little Rock, said as she walked out of the room along with others that "this is a good day for our city."</p><p>Some said, "Hallelujah!" One man yelled, "Let's get drunk; I'll buy!"</p></blockquote>