Articles
Keeping women and their children healthy. So hot right now.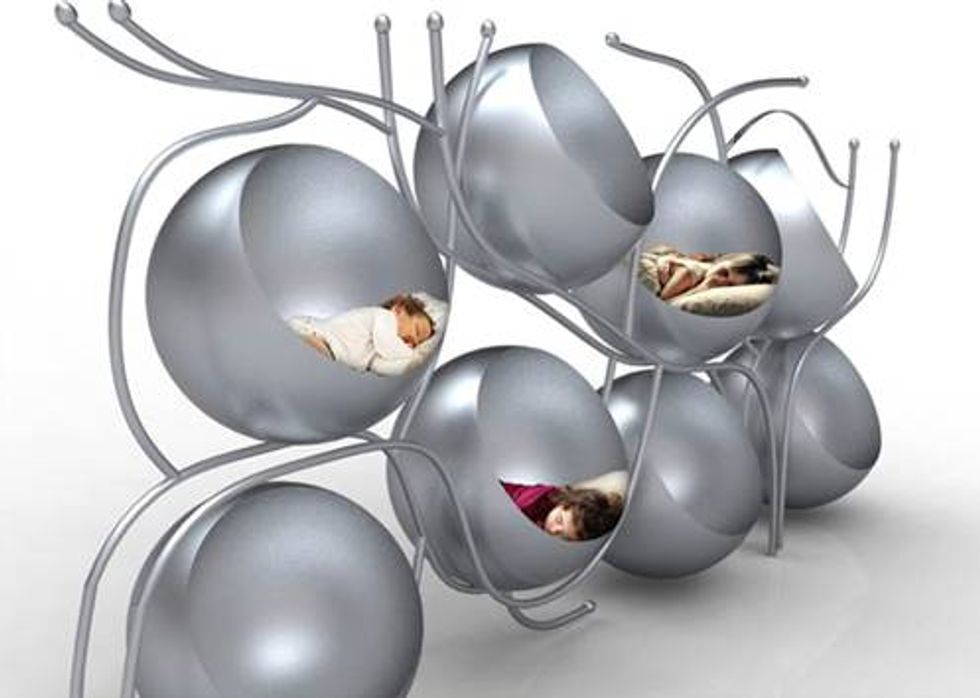 It's a big week for mothers and children. Canadian Prime Minister Stephen Harper opened the U.N. meeting in Geneva yesterday by announcing
a $40-billion program
to improve the health and living conditions of millions of women and children.
Former Chilean President Michele Bachelet is at the World Economic Forum in Davos this week hoping to raise $500 million for UN Women, the UN's new organization dedicated to gender equality.
<p> Her goal, according to the <em>Washington Post</em>, is to prod some of the world's power brokers <a href="http://www.washingtonpost.com/wp-dyn/content/article/2011/01/26/AR2011012602786.html">to give money and include more women in their ranks</a>, and do more to ensure that 51 percent of the world's population gets equal treatment.</p><p> And now even design firms are getting in on the popular female and child segment of the market. <a href="http://www.tiazzoldi.org/">Italian architect Caterina Tiazzoldi</a> has designed practical new public furniture meant to appeal to mothers and children. Her Napping Pod is designed for boarding schools and collective napping spaces and the Onion Pinch installation is meant for a Babies and Adult Rest Station designed for the Cais do Sodre Lisbon Subway Station.</p><p> And while a lot of this happened at Davos, they seems to be thinking about women the least. <em>The New York Times</em> reported that women are still a <a href="http://www.nytimes.com/2011/01/27/world/europe/27iht-letter27.html?_r=1&amp;scp=1&amp;sq=davos%20women&amp;st=cse">minority at Davos:</a></p><blockquote> <p> Female participants still account for only 16 percent of the total at the World Economic Forum.</p>\n</blockquote><p> Maybe Bachelet needs to focus her efforts equally on women in the developing world.</p><br/>