Bank robberies are on the rise, but gone are the glamorous thieves of old. Today, people are just trying to pay their rent.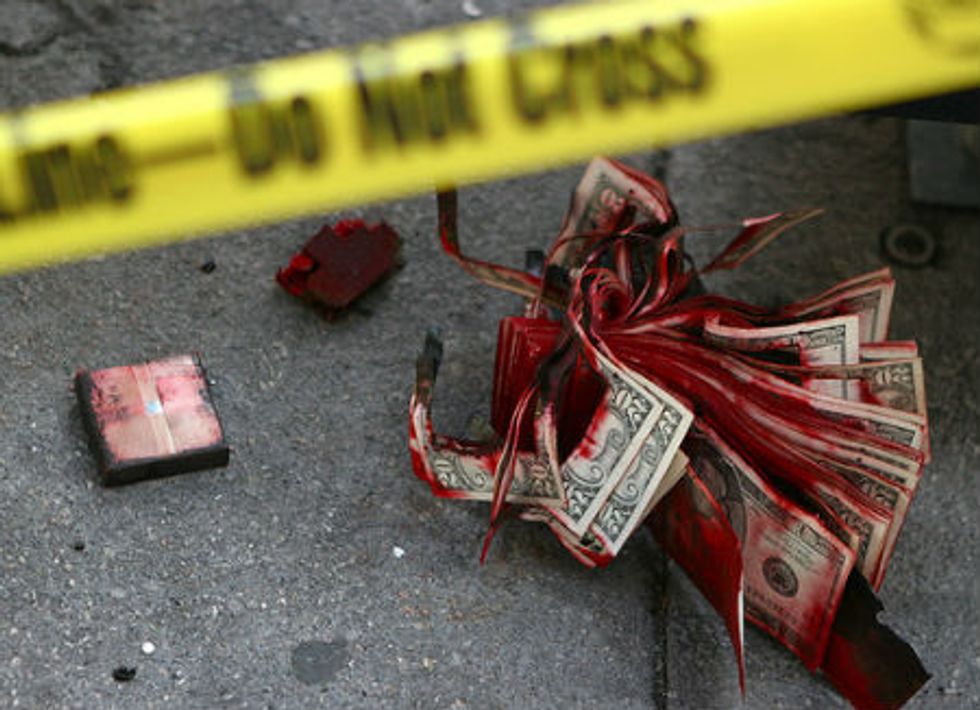 Despite
inflation decreasing their value
, bank robberies are on the rise in the United States. According to the FBI, in
the third quarter of 2010
, banks reported 1,325 bank robberies, burglaries, or other larcenies, an increase of more than 200 crimes from the same quarter in 2009. America isn't the easiest place to succeed financially these days, a predicament that's finding more and more people doing desperate things to obtain money. Robbing banks is nothing new, of course; it's been a popular crime for anyone looking to get quick cash practically
since America began
. But the face and nature of robbers is changing. These days, the once glamorous sheen of bank robberies is wearing away, exposing a far sadder and ugly reality: Today's bank robbers are just trying to keep their heads above water.
Bonnie and Clyde, Pretty Boy Floyd, Baby Face Nelson—time was that bank robbers had cool names and widespread celebrity. Butch Cassidy and the Sundance Kid, Jesse James, and John Dillinger were even the subjects of big, fawning Hollywood films glorifying their thievery. But times have changed.
Articles