Articles
Each year in May, L.A. explodes into violet blossoms as the jacaranda trees start to bloom. We're looking for your best shots of this purple haze.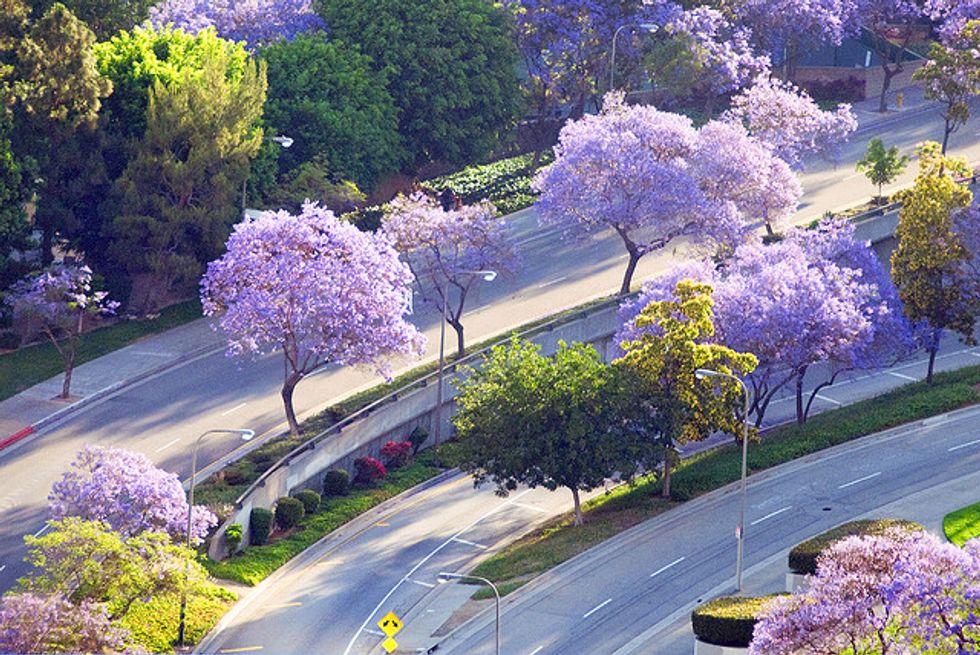 Each year around this time, the streets of Los Angeles start to explode into violet fireworks. A certain ubiquitous tree is to blame, bursting into bloom and spilling its rubbery blossoms onto cars and sidewalks like lilac confetti. Soon, the entire city feels like it's awash in a sea of electric purple flowers. (Insert your best Prince, Jimi Hendrix, or Barney joke here.) L.A., we want to see your shots of this lavender phenomenon known as the jacaranda tree season.
the THEME
Take a photo of your favorite jacaranda in bloom somewhere in L.A.—you shouldn't have too much trouble finding one. As a native of South American countries like Argentina, the jacaranda is right at home in L.A.'s similarly arid climate. They were brought to California by the famous horticulturist Kate Sessions, who is best known for creating San Diego's Balboa Park. The trees are extremely drought-tolerant and their feathery, fern-like leaves create near-perfect shade, making them a favorite for Los Angeles landscaping. They also seem to carry a bit of positive juju: If a falling jacaranda blossom lands on your head, it's said to be good luck.