Articles
How Beat Making Lab and a street artist named Yomira John made music in the dark.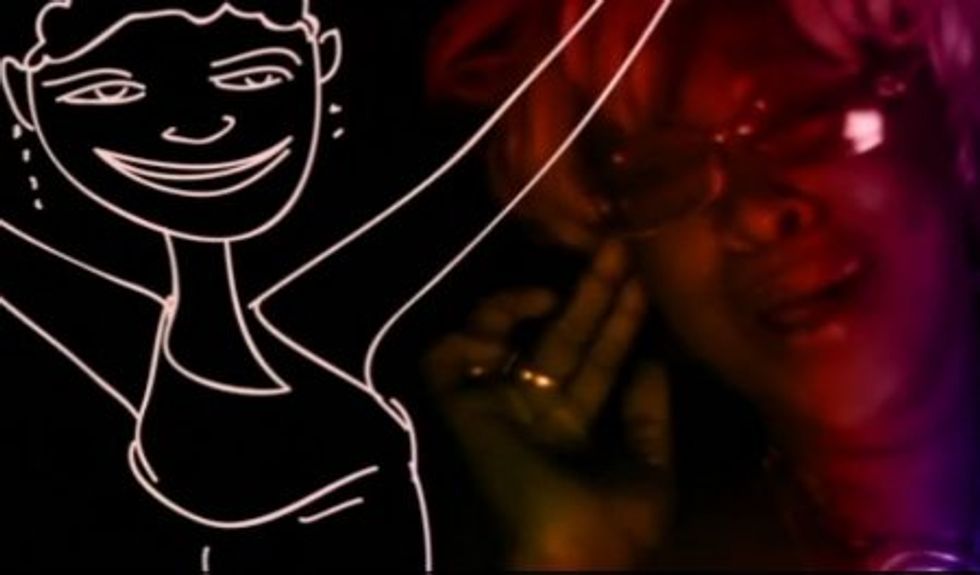 It's crazy how something unexpected can turn into an opportunity to innovate and be creative. I was in Panama during the festival del los Diablos y Congos with producer
Apple Juice Kid
and filmmaker Saleem Reshamwala, when we met an amazing vocalist on the street named Yomira John. Somehow, we convinced her to join us in our
Beat Making Lab studio
, which is housed at a free, community music-school in the heart of the city. We were in the middle of recording a song with Yomira, when a massive blackout knocked out over half of Portobelo—presumably the result of a power-drain from the day's festivities.
Luckily we were in familiar territory. We dealt with power-grid fluctuations when we built a Beat Making Lab in the Democratic Republic of Congo, and were equipped with tools to handle the situation. With a fully charged laptop and an iPhone app to light the room, we recorded Yomira on a USB-powered microphone in near-complete darkness. The blackout added to vibrant energy to the session as Yomira was forced to improvise some of the lyrics she had written—it was a blessing in disguise! It was also a visually interesting performance to film; with Yomira's platinum hair, neon green/hot pink nails, and ample charm exploding out of the black void. 


<p> [youtube]http://www.youtube.com/watch?v=r0si7UWRJTk</p><p> We probably never would have thought to intentionally record in the dark, but it made all the difference. Do you have any stories about improvising your way out of a sticky situation?<br/><br/><em><a href="http://www.beatmakinglab.com/">Beat Making Lab</a> builds studios in cultural centers around the world and trains youth musicians in the art of beat making. This post is part of a <a href="http://www.good.is/posts/this-week-in-beat-making-sounds-from-a-notorious-panamanian-prison">weekly series on GOOD</a>—follow our adventures with new episodes here every Wednesday.</em><br/><br/></p><br/>