Articles
It's Bike Week here in Los Angeles. Among the activities: a bike from work event at Angel City Brewing with GOOD LA.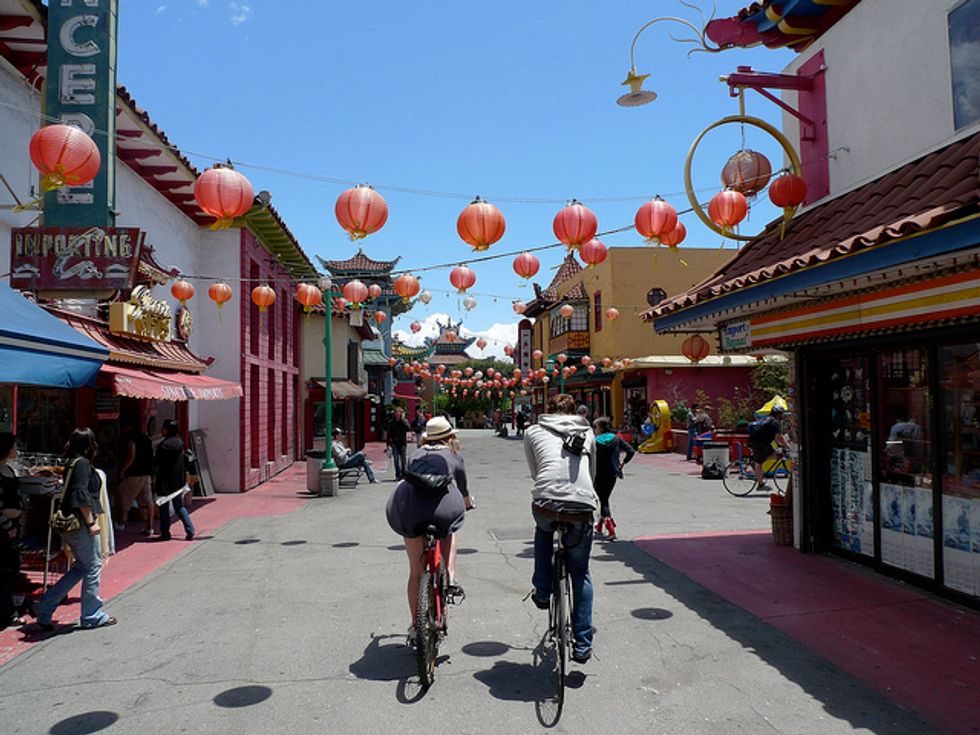 It's Bike Week here in Los Angeles which means there's no better time to strap on that helmet, squeeze into some Spandex, and try out a few of
L.A.'s new bike lanes
. But this week also serves as a perfect mid-month check-in for our 30-day
GOOD Challenge to stop driving so damn much
. With only 15 days of May to go, can you find ways to bike, walk, or take transit instead of driving?
To keep you motivated, the Los Angeles County Bicycle Coalition has plenty of two-wheeled activities happening all week (as part of a bigger roster of activities happening all month, in fact). From Tuesday morning's Blessing of the Bicycles at Good Samaritan Hospital to a Wednesday morning ride through downtown (meet at Union Station at 8:00 a.m.), there are lots of ways to show your support for biking in L.A. Plus, Thursday is Bike to Work Day, and if you pledge to ride to work online you can be entered to win prizes like an REI cyclist kit or a gift card to Target.
<p> To reward you for your cyclicious commute, LACBC has set up several <a href="http://lacbc.wordpress.com/2011/05/06/celebrate-bike-month-with-lacbc/">Bike FROM Work happy hours</a> around the city this Thursday night where food and drinks specials will be extended to those who arrive on bike. GOOD LA will be heading to <a href="http://www.angelcitybrewing.com/">Angel City Brewing</a> in downtown from 5:00 p.m. to 8:00 p.m. for locally-produced craft beers, food trucks, and a free bike valet. RSVP via the <a href="http://www.facebook.com/event.php?eid=214822075213722">Facebook event</a> and ride safely. And if a week of biking to and from work wears you out, don't worry: Metro is offering free rides on all buses and trains on Thursday for anyone with a bike. </p><p> <em style="font-style: italic; font-weight: normal;">Live in Los Angeles? <a href="http://www.good.is/LA" style="color: rgb(0, 0, 0); text-decoration: underline; cursor: pointer; font-style: italic;">Sign up for our one-good-L.A.-thing-a-day email</a> and become a member of <a href="http://www.good.is/newsletters/dailygood_la" style="color: rgb(0, 0, 0); text-decoration: underline; cursor: pointer; font-style: italic;">GOOD LA</a>. You can also follow GOOD LA on <a href="http://www.facebook.com/GOODLA" style="color: rgb(0, 0, 0); text-decoration: underline; cursor: pointer; font-style: italic;">Facebook</a> and <a href="http://www.twitter.com/goodlahq" style="color: rgb(0, 0, 0); text-decoration: underline; cursor: pointer; font-style: italic;">Twitter</a>.</em></p><br/><br/>