Articles
Inspired by moms' frustration, MIT hosted a hackathon to create a quieter, comfier, cheaper version of today's clunky breast pumps.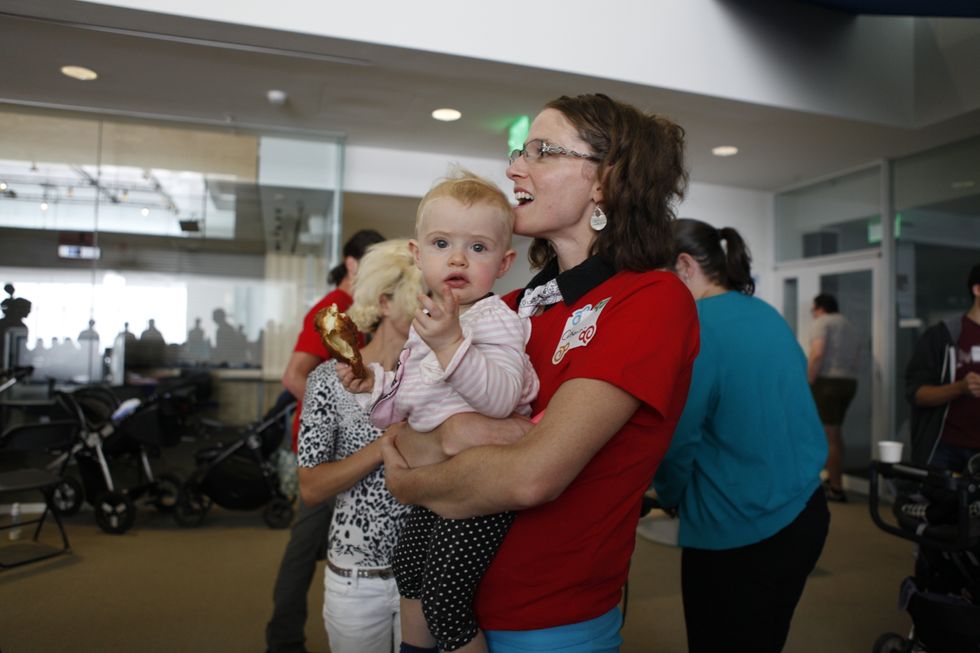 Even this baby is surprised there's not a better breast pump on the market. Photo by Che-Wei Wang
More than 150 engineers, coders, designers, lactation specialists, maternal and pediatric health specialists, marketing professionals, moms and dads gathered at Massachusetts Institute of Technology's "Make the Breast Pump Not Suck!" hackathon last weekend. Organized by the MIT Media Lab, the much-hyped event was meant not only to spark technical innovation in the design of these famously bulky gadgets, but also to facilitate a conversation about breastfeeding itself, something that has become somewhat of a social taboo.