Articles
Private companies are taking up the challenges of near-earth spaceflight, and a new space race is brewing. What better time for NASA to go to Mars?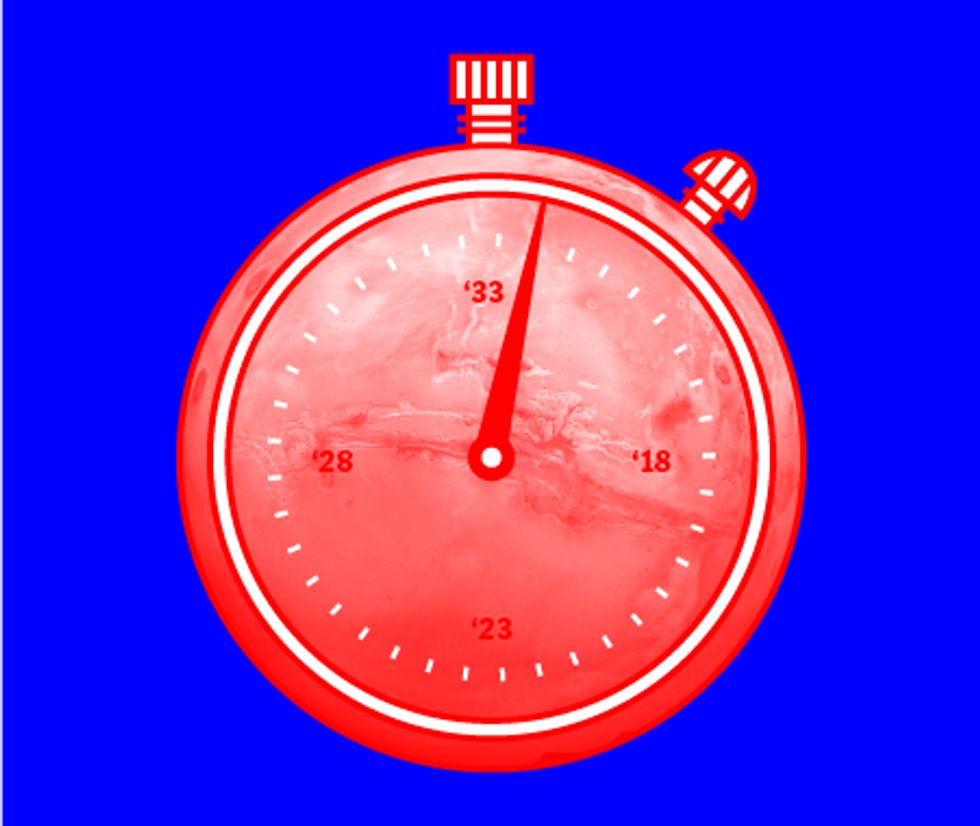 When SpaceX's Dragon spacecraft docked on Friday with the International Space Station some 230 miles above the earth, it was the first time a commercial astrovessel performed such a complex maneuver in space. The age of commercial space travel,
we are told
, is here. As we
reported
last week, the link-up was a victory for both the Space Exploration Technology Company, founded in 2002 by serial entrepreneur Elon Musk, and the venerable National Aeronautics and Space Agency, which worked together symbiotically to produce this moment.
But unless we act soon as a country to raise the bar for space exploration, we may find it difficult to build on this success. That's why we need to make it a public goal to send astronauts to Mars.