Articles
Aspiring designers want to build a brighter future not make more product: Can these new design programs help them realize their dreams?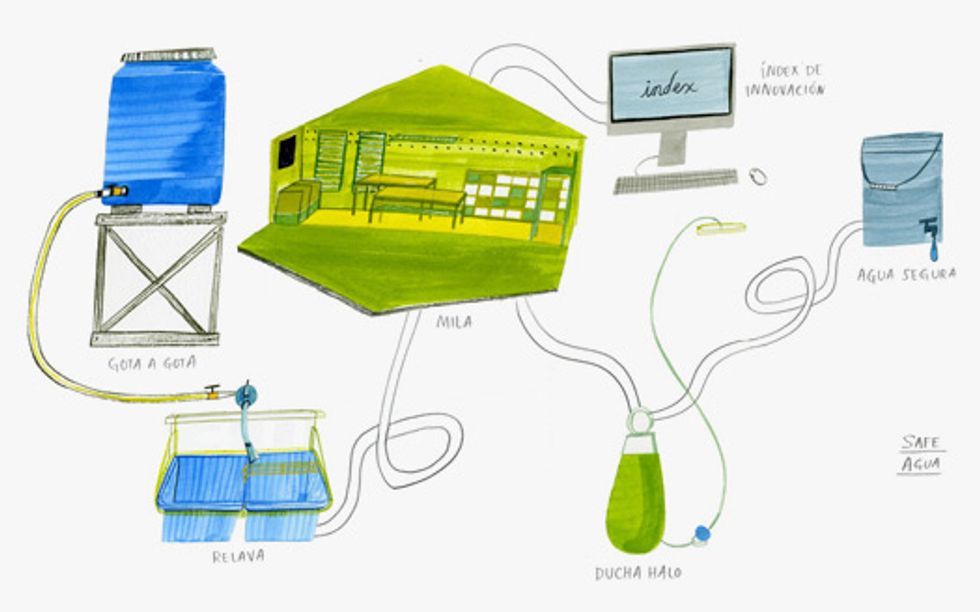 When the first students arrive next year for the School of Visual Arts' new MFA program in
Design for Social Innovation
, they won't find themselves in any old classroom. As befits a program that encourages students to deploy design to improve society and the environment, SVA is investing in retrofitting one of its existing buildings in Manhattan into a LEED-certified learning space that features a playroom "where action, play and creativity reign" and an auditorium "wired to hear from and be heard by the world," says Cheryl Heller, chairperson of the new department. "We want it to be a window into the world instead of a place in academia," she adds.
Academia is the place, however, where a new generation of socially engaged designers is being trained at a time when the vaguely defined field is still in its infancy. That hasn't stopped schools from joining the trend with certificate and degree programs that range from examining "wicked" problems like climate change at Portland's Pacific Northwest College of art to focusing on "designing for social impact around communications, technology and public policy" at Art Center College of Design in California. Other programs can be found at the Maryland Institute College of Art and Parsons the New School of Design. For its part, SVA is hoping to attract up to 25 students for the inaugural two-year program that will cost budding social designers more than $67,000.