Articles
The American Civics Act mandates high school students can't graduate until they pass the very same civics test given to candidates vying for U.S. citizenship.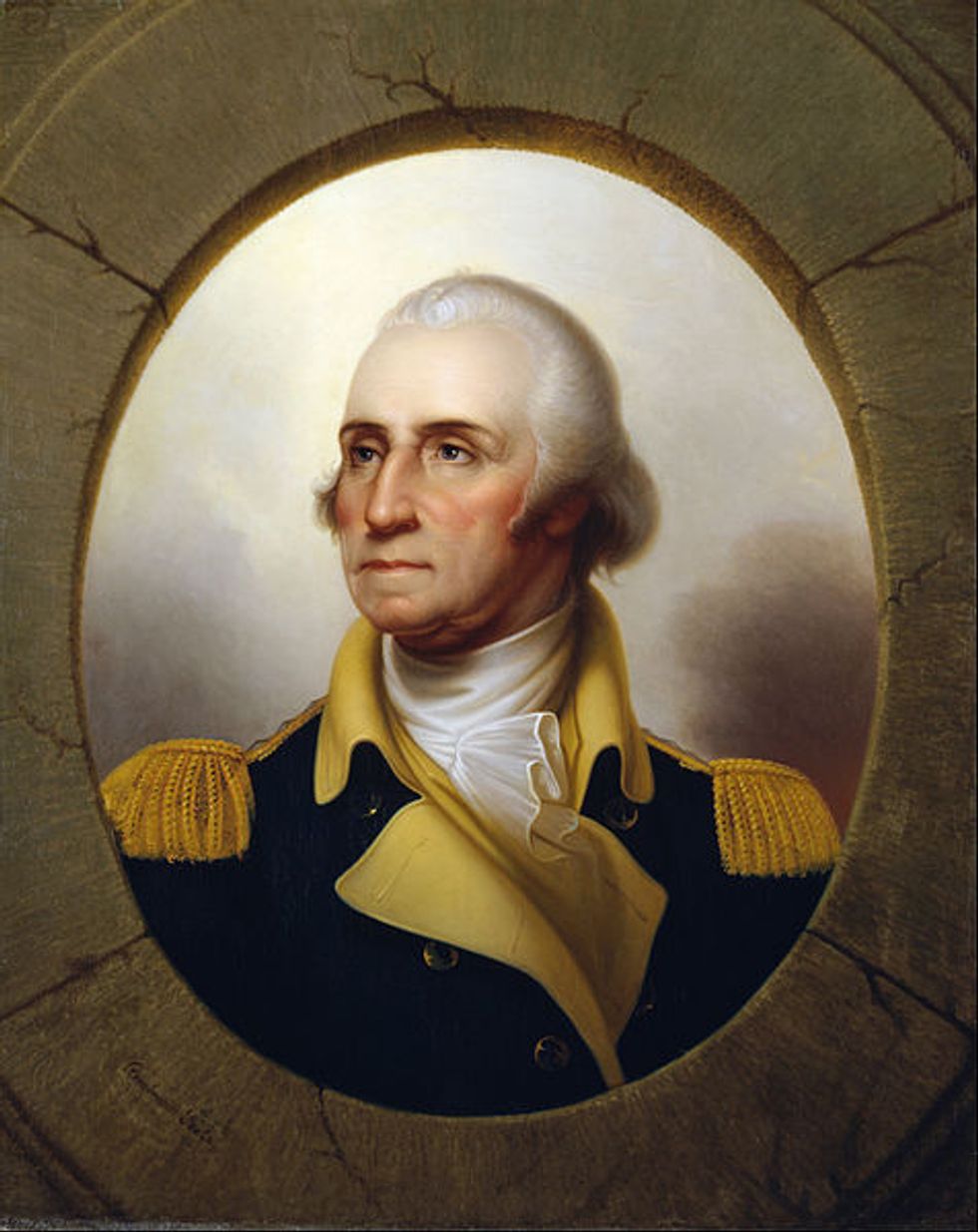 Meet George, governmental guru and fan of the American Civics Act. Art Credit: "George Washington" by Rembrandt Peale, 1853.
Apparently Arizona, land of well-sunned cacti groves, the Grand Canyon, and rampant racial profiling, is looking to lead the charge on trying to ensure that future generations of American youth are civics savvy.