Reports say Marines may have accidentally shot Libyan civilians today while rescuing a downed American pilot.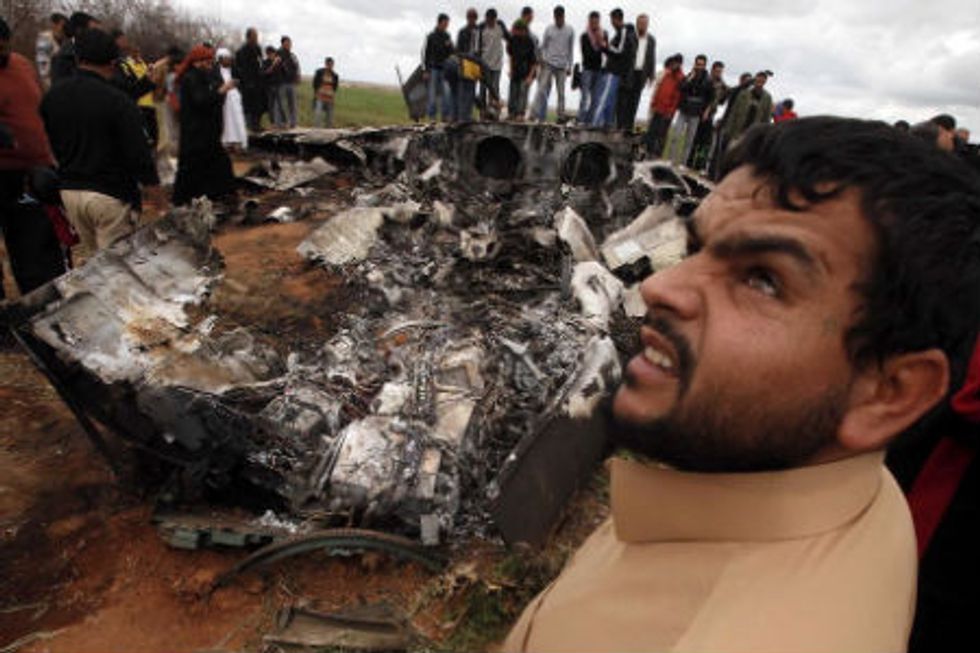 According to
Britain's Telegraph newspaper
, a Marine rescue team dispatched to save an American pilot whose jet crashed in a field near Benghazi has shot and injured six Libyan civilians, the very same people President Obama engaged with Libya to protect.
ABC says that a U.S. military spokesman has "denied 100 percent" the charges that Marines shot an injured Libyans during the rescue, but The New York Times says the military is "investigating the reports," and two outlets are now reporting details of the shootings.
Articles