Articles
A new Texas nonprofit says being male and white doesn't help you pay for college, so they're starting a scholarship program just for white men.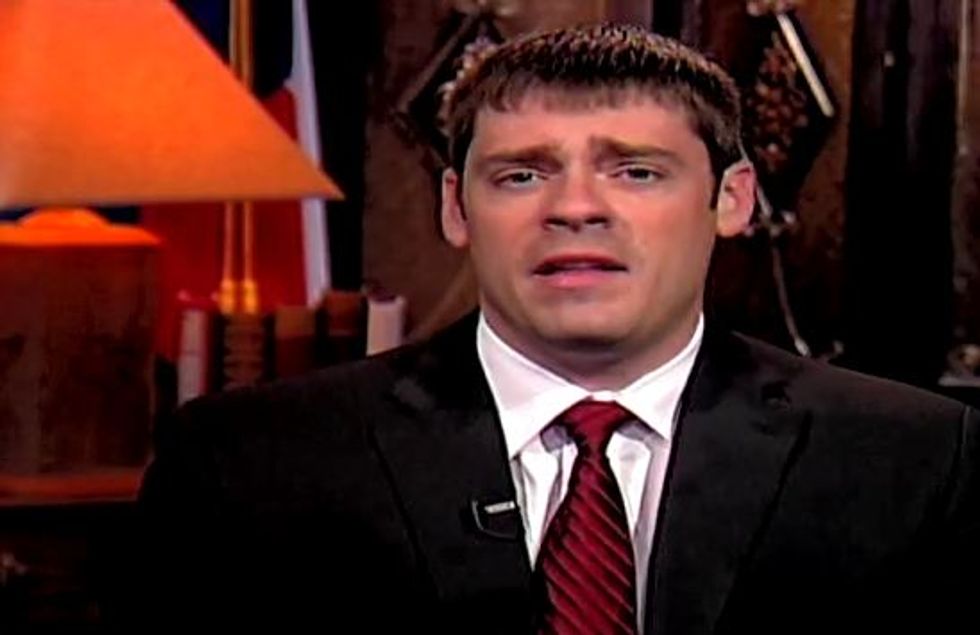 A Texas nonprofit's plan to offer five $500 scholarships to white men is putting conventional wisdom about white male privilege and the ability to pay for higher education in the spotlight. According to the
Former Majority Association for Equality
—named because white people are no longer the racial majority in Texas—being a white male isn't an asset when it comes to access to college scholarships because they don't "fit into certain categories or ethnic groups."
FMAE president Colby Bohannan served in the military in Iraq, but says that when he returned to Texas and hunted around for ways to pay for school, he felt left out because he isn't female or a member of a minority group. A low-income white male doesn't have, as Bohannan told CNN, "a bunch of money sitting around" to pay for college.
<p> Now a student at Texas State University, Bohannan says he wasn't alive when black, Latino, and Asian students were denied access to higher education. And, according to him, the definition of "minority" needs to change. "It just so happens that those few people out there who have money laying around, they are truly the minority," he told CNN. "The majority is that people can't really afford college. People are working 40 hours a week, 50 hours a week, going to school full time and still having to borrow money."</p><p> To qualify for the scholarship, an applicant must be male, must prove financial need, be an active member of the community, demonstrate leadership potential, have good grades, and be no less than 25 percent Caucasian American. Bohannan didn't say how FMAE plans to determine whether or not someone meets that qualification—Will applicants will have to submit to genetic testing, pass a visual test or have members of the community vouch for their whiteness?</p><p> Interestingly, according to that 25 percent threshold, any male with a white parent, like President Obama or Olympian Apolo Anton Ohno would qualify for this scholarship. A male with one white grandparent would also qualify, so FMAE is, perhaps unwittingly, challenging the accepted societal definition of "whiteness."</p><p> For the record, Bohannan says they group doesn't promote racial bigotry or white supremacy, and they don't take money from people who do. He also says they don't have any political agendas or any opinion about affirmative action. "We're just interested in helping poor white males go to college."</p><br/>