Articles
The suicide of gay freshman Tyler Clementi spurs Rutgers to pilot gender-neutral dorms.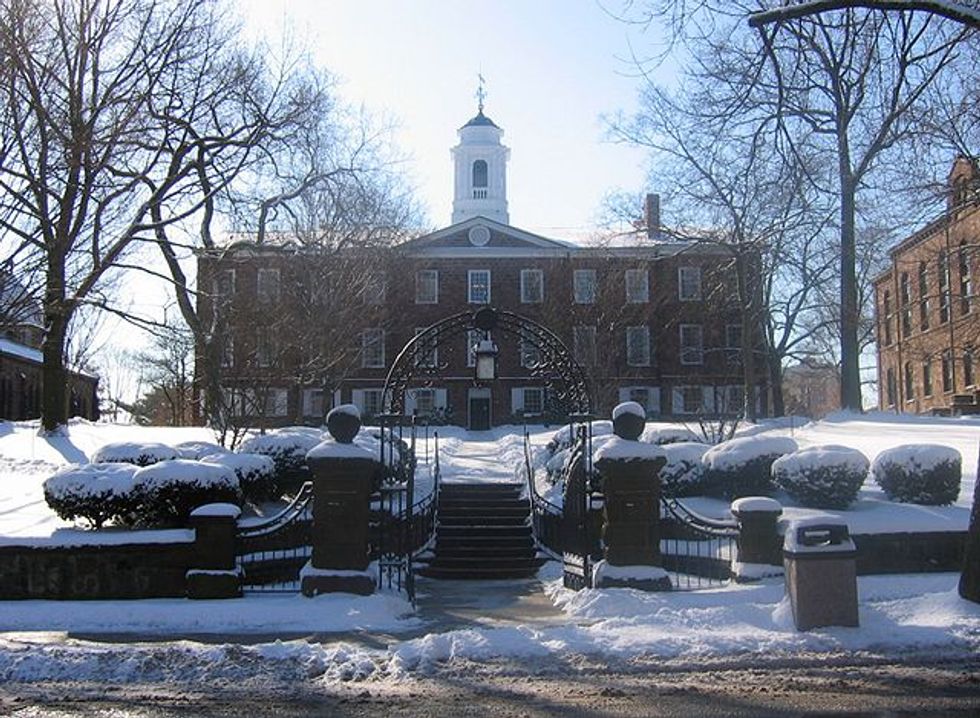 Can gender-neutral housing programs create a safer, more inclusive college experience for gay, lesbian, and transgender students? That's the hope of officials at New Jersey's largest university, Rutgers. Three dormitories are set to become gender neutral by Fall 2011, meaning that male students can choose a female roommate, and vice versa. What's spurring the decision? Last fall, eighteen-year-old Rutgers freshman Tyler Clementi tragically
committed suicide
after his roommate secretly livestreamed his sexual encounter with another man onto the internet.
Gender-neutral housing is something gay students have requested—and been denied— for years. The school's Residence Life director, Joan Carbone, says that in the aftermath of Clementi's suicide, conversations with LBGTQ students led the school to take into consideration how tough it is to find an accepting roommate.
<p> Aaron Lee, a senior who self-identifies as transgender <a href="http://www.nj.com/news/index.ssf/2011/02/rutgers_to_allow_co-ed_rooms_i.html">told <em>NJ.Com</em></a> that he's happy about the decision, since "We live in a world where in order to be considered a human being you have to be male or female, and not everyone fits into that kind of binary," said Lee. "It's important to have spaces where people don't necessarily have to worry."</p><div id="upworthyFreeStarVideoAdContainer"><div id="freestar-video-parent"><div id="freestar-video-child"></div></div></div><p> The three dorms only house 100 students, so a housing lottery will be used to determine who gets to live in them. Unfortunately, the dorms won't be open to freshman students. Instead, those students will be given the option to request a roommate "who is supportive of their sexual preference."</p><p> Students who do get a spot through the lottery will be able to pick the roommate of their choice, regardless of gender. Heterosexual students will also be able to live with friends who are of the opposite sex, and bathrooms will be gender-blind. </p><p> Of course, gender-neutral housing is only one step needed toward creating a safer, more welcoming environment. Students still have to come out of their dorm rooms for class—meaning that without comprehensive anti-bullying policies on campus, violence and hate crimes against LGBTQ are sure to continue in one form or another.</p><p> <em><a href="http://commons.wikimedia.org/wiki/File:Old_Queens_Rutgers.jpg">photo</a> (<a href="http://www.creativecommons.org/licenses/by-sa/3.0/">cc</a>) via Wikimedia Commons</em></p><br/>