Eric Cantor's new plan to save money involves forcing students to begin paying back school loans before they've even graduated.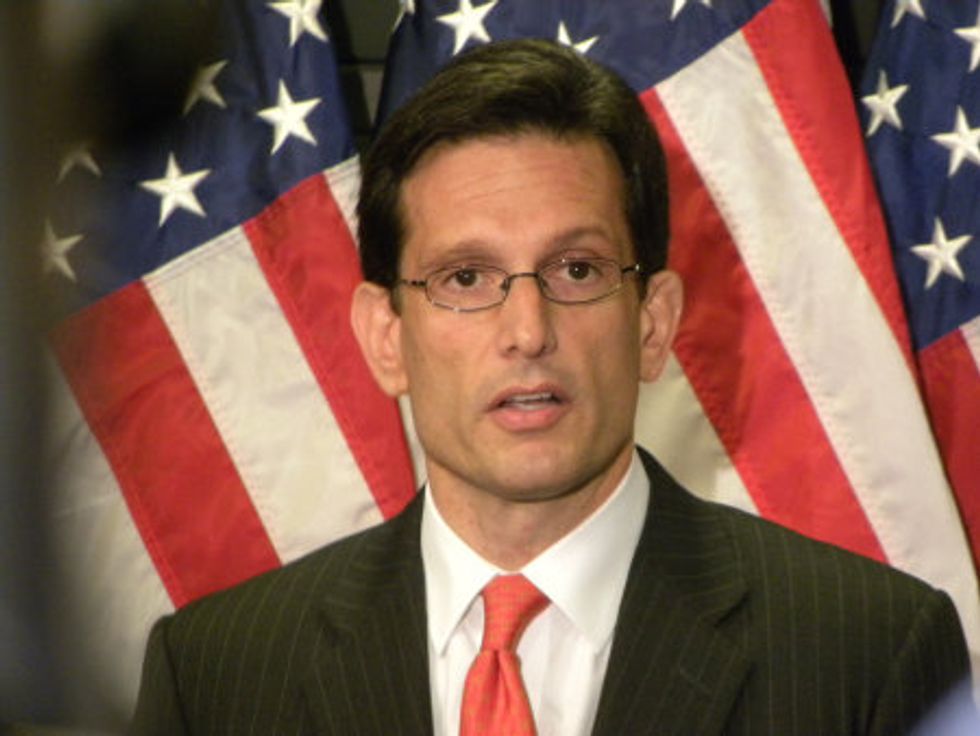 The debt ceiling talks rage on with lawmakers considering countless proposals, from President Obama's staggering "
grand bargain
" to Sen. Mitch McConnell's
plan
that would raise the debt ceiling in three increments (and leave room for plenty of political posturing). These talks have also made it quite clear which lawmakers are out to protect the rich at all costs possible. Consider House majority leader Eric Cantor's
proposal from yesterday
on how to make $40 billion over 10 years: By getting students to pay interest on their loans before they graduate, rather than being able to wait until they get their degrees.
This is a guy who has made it incredibly clear that "anything having to do with increasing taxes or raising tax rates" is off the table. The GOP has also balked at cutting the $500 billion we allot each year for military spending. Of course, students getting financial aid, who will already graduate with an average of $24,000 in debt and are often paying their own ways through school, are completely fair game. What kind of twisted logic is this?
Articles