Articles
Brought to you by IBM. As the largest reclaimed water consumer in Phoenix, the Desert Mountain resort is working to improve efficiency.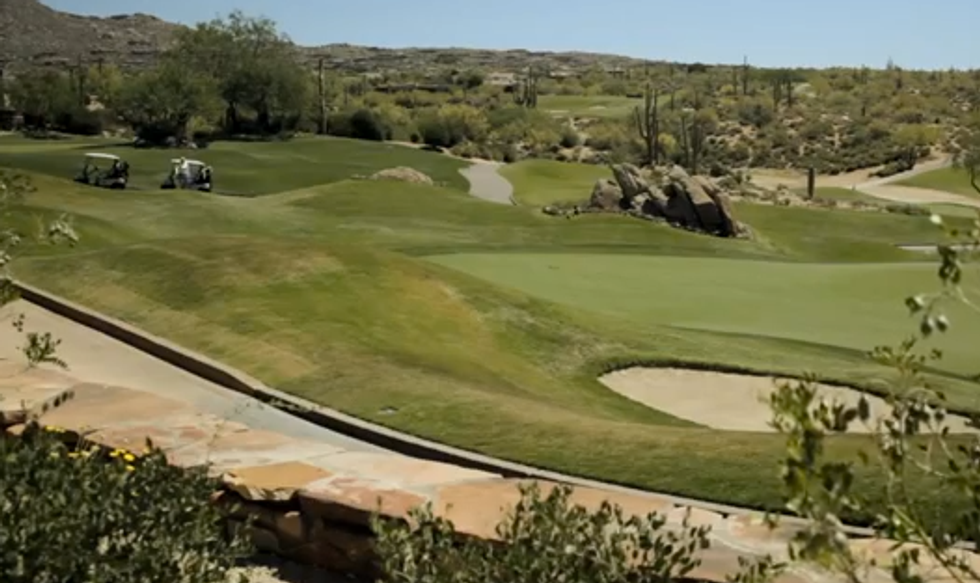 This content is brought to you by our partner, IBM
Water is a precious commodity anywhere in the world but in Arizona's Sonoran desert, this key resource is especially important to conserve. The region's arid climate is hot and dry and can be a challenge for businesses like Desert Mountain, a golf course and residential community which encompasses more than 10,000 acres in the Sonoran desert.
<p> With 4,500 residents and six golf courses, the Desert Mountain community is the largest reclaimed water consumer (26 million gallons) in the Phoenix-Scottsdale metropolitan area of Arizona. Its water is first collected from residential homes, cleaned in a processing plant, then sent back out to Desert Mountain where it can be used for irrigation and hydration. Using an analytics system to monitor and measure water storage levels and to move water around to the areas of the resort that need it most, Desert Mountain is expecting to reduce up to 10 percent of water usage and an additional 10 percent savings in energy costs related to water pumping and distribution.</p><p> Teaming up with IBM, the community will install analytics software on all six of its championship grade golf courses, so that real time data can help manage irrigation systems, monitor exact water supplies and allocate water with increased overall efficiency by 50 percent. IBM is hoping that this type of analytical technology can result in improving water use, and be applied for improving large scale city projects that could include everything from public parks and college campuses to transportation and processing facilities.<br/> <br/></p><br/>