Articles
Wander through van Gogh's iconic Night Café as it's brought to life in beautiful digital detail.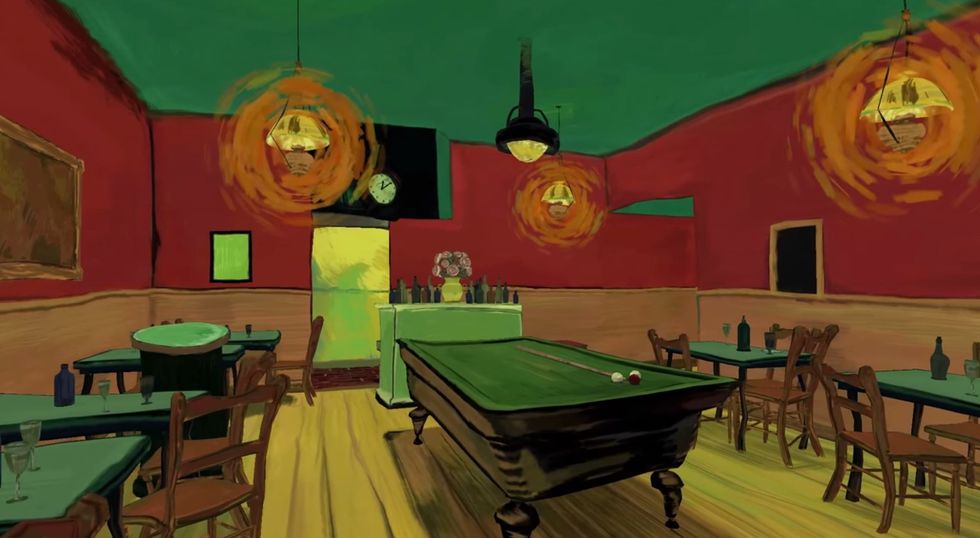 image via youtube screen capture
Dutch painter Vincent van Gogh is widely held as one of the most significant and influential artists of all time. Van Gogh's explorations of light and color blazed a luminescent path upon which subsequent artists have spent entire careers following to varying—but never equal—degrees of success. His brilliance lies in the ability to evoke a dream-like sense, in which objects, landscapes, and people appear both intimately real and hauntingly "other." His paintings are textured (in terms of both "layers of meaning," as well as globs of paint) in such a way as to make an observer want to crawl inside and explore every inch of the world as van Gogh saw it, full of warmth and color.