Articles
Think you're qualified to fill the shoes of one of the country's most dangerous bosses and worst polluters? Check this Craigslist ad.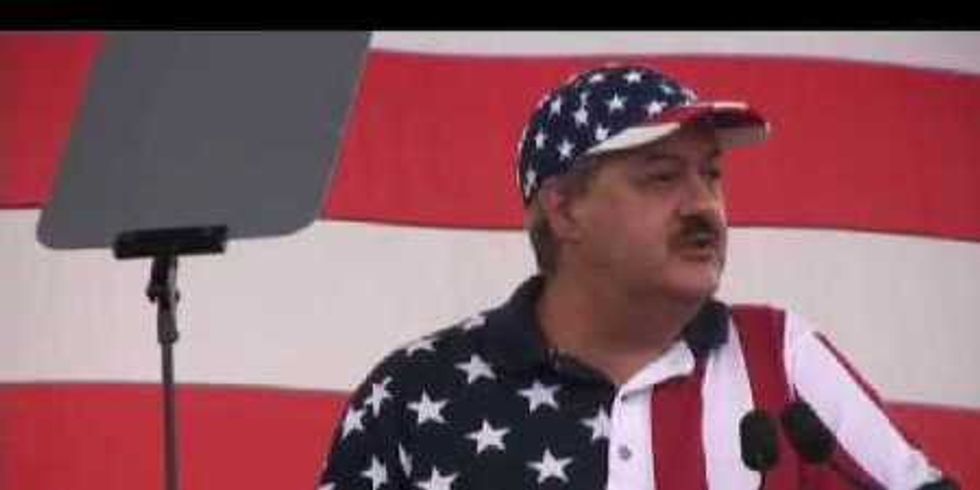 Last Friday, shock waves were felt throughout the energy industry and environmental movement alike when the big, bad (and once thought invincible) coal baron Don Blankenship
announced
that he was retiring as CEO of Massey Energy.
It didn't take long for an ad to pop up on the West Virginian Craigslist board, with a sad-because-it's-true job description for what it would take to fill Blankenship's shoes
<p> Here's the post, which has since been flagged for removal:</p><blockquote> <h2> Massey Energy Seeks CEO</h2> <p> Date: 2010-12-06, 5:37PM EST<br/> Reply to: <a href="mailto:job-a32nw-2098801382@craigslist.org?subject=Massey%20Energy%20Seeks%20CEO&amp;body=%0A%0Ahttp%3A%2F%2Fwv.craigslist.org%2Fbus%2F2098801382.html%0A">job-a32nw-2098801382@craigslist.org</a><br/></p> <p> Massey Energy seeks a new Chief Executive Officer to carry on its important work destroying the environment and <a href="http://www.msnbc.msn.com/id/40325100/ns/business-us_business/">jeopardizing</a> the health and safety of its employees. This position will oversee all Massey Energy operations (but don't worry - stringent or really any oversight is not a corporate priority). </p> <p> Key responsibilities: <br/> -Ducking responsibility for grave accidents and enthusiastically (and with a straight face) <a href="http://washingtonindependent.com/85397/massey-ceo-pushes-blame-for-deadly-blast-on-government">shifting</a> the blame to government agencies created to prevent such incidents. <br/> -<a href="http://wonkroom.thinkprogress.org/2008/12/13/blankenship-greeniacs/)">Denying</a> climate change, hating the environment and hating anyone who might enjoy the environment. <br/> -<a href="http://www.opensecrets.org/news/2010/04/beneficiaries-of-massey-energy-camp.html">Trading</a> campaign cash for congressional favor. <br/> -<a href="http://abcnews.go.com/ad/gmaintroad.html?goback=http://abcnews.go.com/Blotter/story?id=4582452&amp;tqkw=&amp;tqshow=&amp;page=1">Threatening</a> members of the media. <br/> -Personally <a href="http://www.businessweek.com/news/2010-04-10/massey-s-blankenship-fought-regulators-town-maid-as-coal-ceo.html">persuading</a> workers to abandon union organizing. <br/><br/><br/><br/><br/></p> <p> Other qualities of a successful candidate: <br/> -Inattention to detail. <br/> -A really, really, really short <a href="http://abcnews.go.com/Blotter/story?id=4582452">fuse</a>. <br/> -<a href="http://www.foxnews.com/story/0,2933,323007,00.html">Love</a> of vacationing with judicial and political figures responsible for decisions/rulings regarding Massey. <br/> -Ability to whine in high stress work environments, despite media criticism. <br/> -General flagrant disregard for miner safety a plus. <br/><br/><br/><br/><br/></p> <p> Outside of the purview of the position: <br/> -Addressing safety violations (The Upper Big Branch mine has been cited for 1,342 safety violations since 2005 – whatevs.) <br/> -Reporting accidents (Massey Energy did not report more than 20 accidents at the explosive mine for two years before the explosion.) <br/><br/></p> <p> Must be comfortable in office dress code, <a href="http://www.foxnews.com/story/0,2933,323007,00.html">camouflage</a>. </p> <p> Salary is $17.8 million, the highest in the coal industry, and can be expected to double from one calendar year to the next. Bonuses frequently <a href="http://abcnews.go.com/Blotter/west-virginia-mine-disaster-massey-awarded-don-blankenship/story?id=10511428">awarded</a> for absolutely no reason at all. </p> <p> This is a full time permanent position and will not be eliminated like other Massey Energy jobs as the company increases reliance on mountaintop removal coal mining, which in addition to destroying West Virginian's livelihoods and communities, has the added benefit of destroying mountains, valleys and waterways. </p> <p> (For more information about the coal industry visit <a href="http://www.sierraclub.org/coal/" title="http://www.sierraclub.org/coal/">http://www.sierraclub.org/coal/</a>.) </p> <p> Compensation: $17.8 million + bonuses<br/> Principals only. Recruiters, please don't contact this job poster.<br/> Please, no phone calls about this job!<br/> Please do not contact job poster about other services, products or commercial interests.<br/><br/><br/></p>\n</blockquote><p> The ad seems to have been created by those rabblerousers at the Sierra Club, and the links help provide a pretty damning summary of Blankenship's career.</p><p> Not quite as damning, though, as Jeff Goodell's "<a href="http://www.rollingstone.com/politics/news/17390/236336">blistering, 7,600-word profile of Don Blankenship</a>" in last week's<em> Rolling Stone,</em><span style="font-style: italic;"> </span>which, the Columbia Journalism Review <a href="http://www.cjr.org/the_audit/can_rolling_stone_claim_blanke.php">thinks</a> might have actually brought down the dirty energy magnate. </p><br/>