Articles
The store that fronts 826LA's tutoring center here in Los Angeles is giving an artist $500 to transform its window display. Is it you?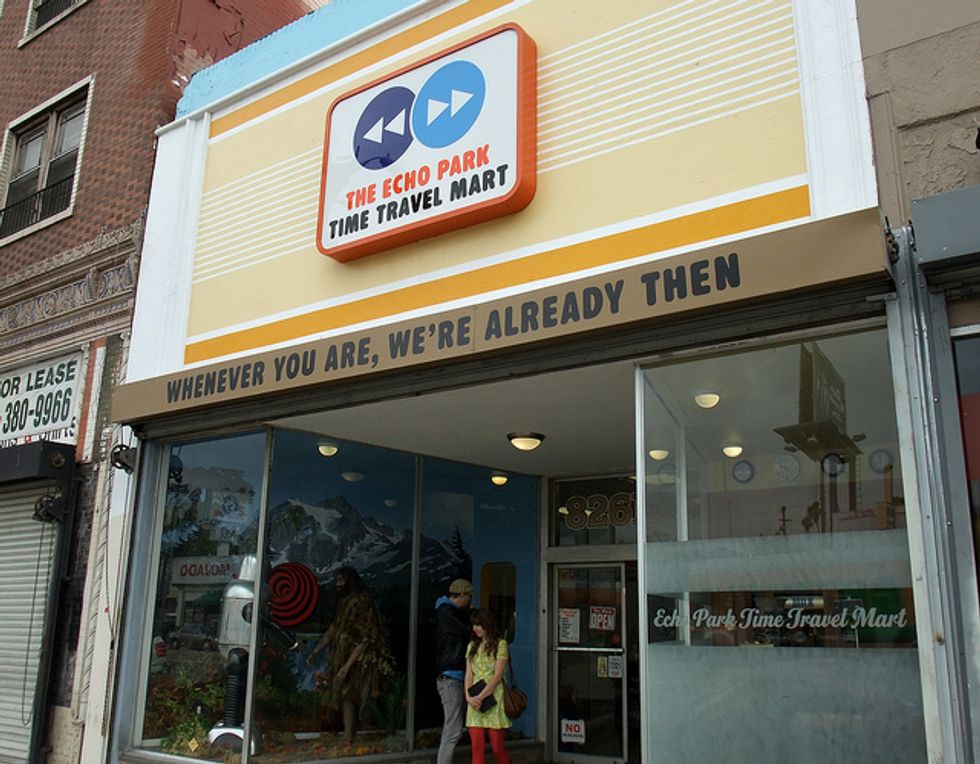 Whether we need to stock up on
Viking Odorant
or replenish our supply of
Robot Milk
, the
Echo Park Time Travel Mart
here in Los Angeles is the first place we go to for all our time travel needs. We also really like the fact that for every bottled Dead Language or bag of Dodo Chow we buy, we're supporting the awesome education programs of
826LA
, who happen to run the tutoring center in the back. So when 826LA came to us with a request to help them bring even more enthusiastic shoppers to what we're pretty sure is the only time travel emporium supporting reading and writing here in town, we wholeheartedly jumped on board.
The Echo Park Time Travel Mart is looking to redesign its front window, a highly-visible, high-traffic space right on Sunset Boulevard that's seen by thousands of drivers, bikers, and pedestrians every day. They're on the hunt for an artist proposal that will transform the space into a new installation centered around the time travel theme. The idea is that the window will change twice a year, showcasing new creatives in town, bringing new faces into the store, and turning it into even more of a destination for art, design, and, of course, time travel lovers around the world.