Maine is at the forefront of one-to-one laptop and iPad programs in the classroom, and they're sharing their best practices.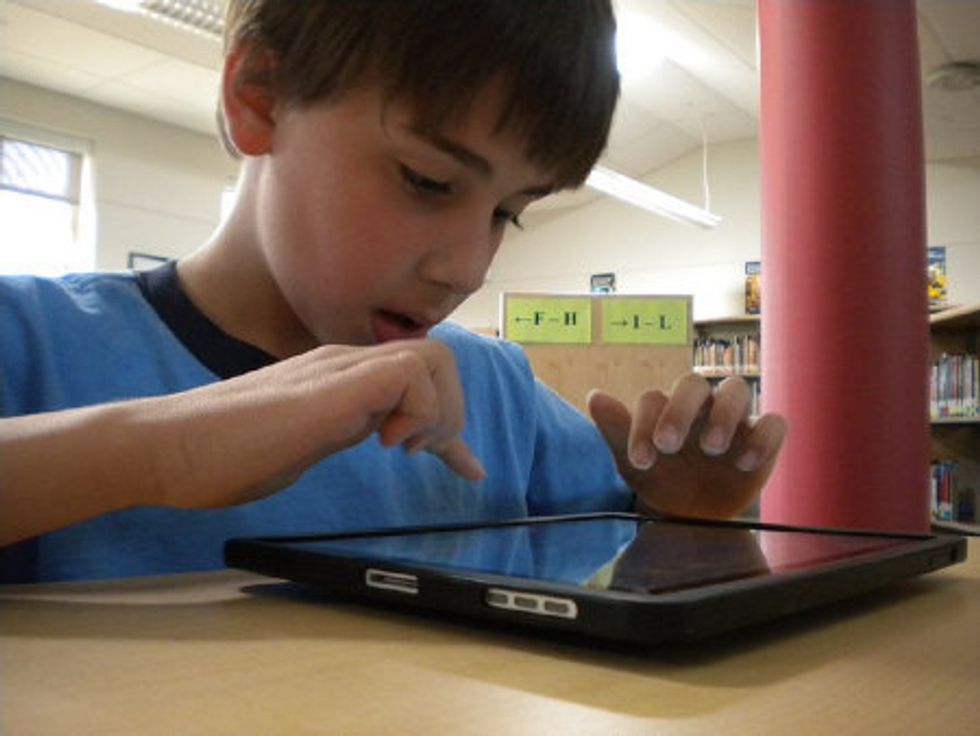 If the rest of the world is looking for a model of teaching kids tech literacy, they should look to Auburn, Maine—population 23,055. Auburn made headlines this year when the school system launched Advantage 2014, an initiative to
buy an iPad for every kindergarten student
. And since 2001, when former governor Angus King used state funds to buy
laptops for every seventh-grader
, the state has been at the forefront of the tech literacy movement. Now every Maine middle schooler—and the majority of high school students—has their own laptop.
The investment in technology has boosted student achievement in reading, math, and writing, so Maine schools are used to hosting educators from around the globe seeking to replicate the state's success. To make sharing best practices easier, Advantage 2014 hosted a three-day workshop earlier this week to teach teachers, principals, superintendents, and other education policymakers how to "learn, plan, network, and share" ways to use technology to support student learning.
Articles