Articles
The Los Angeles museum that celebrates the handmade is hosting a lively market featuring the work of 24 eclectic artists and designers.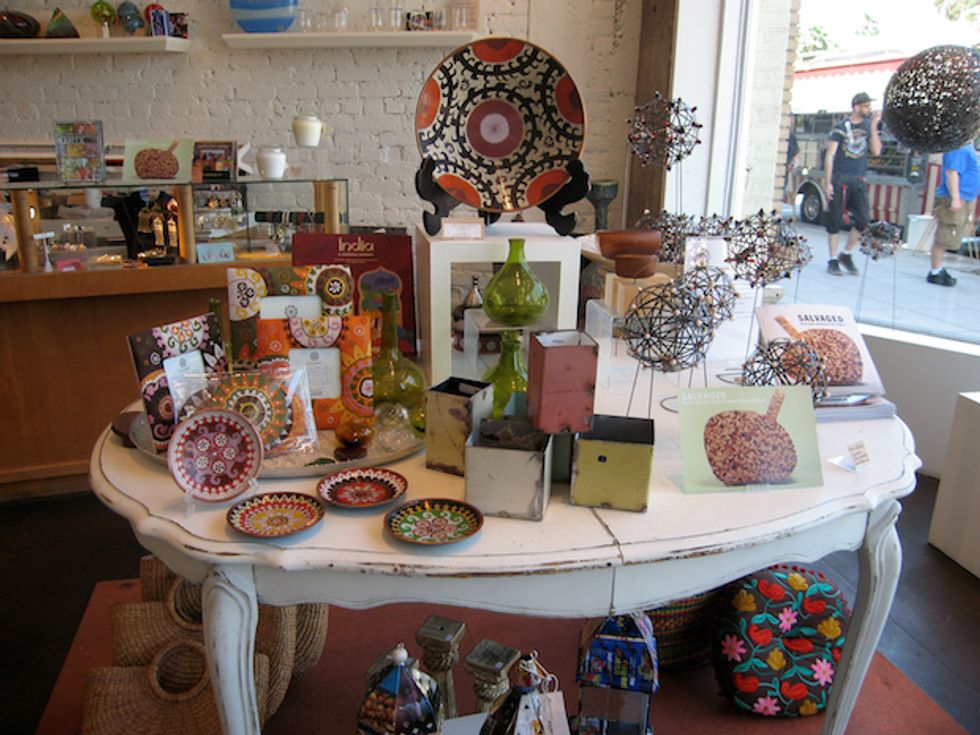 Craft fairs abound in Los Angeles this time of year, but most fans don't know about L.A.'s permanent hometown hero
Shop@CAFAM
, a jewel of a retail experience located in the
Craft and Folk Art Museum
just opposite the La Brea Tar Pits. Although the museum has been in operation since 1971, the museum's retail experience actually dates to 1965, when founder Edith Wyle opened an omelet restaurant and gift shop called The Egg and the Eye in the space. The restaurant featured an "It's a Small World"-esque variety of exotic omelet fixings alongside crafts from around the globe.
CAFAM has since blossomed into a full-fledged cultural institution which hosts a stunning array of exhibitions featuring everything from Aboriginal paintings, to Central Asian and Iranian textiles, to a recent retrospective of renowned Los Angeles midcentury designers Jerome and Evelyn Ackerman. And Shop@CAFAM has evolved into an equally diverse collection of goods. Store manager and "global merchant" Yuko Makuuchi credits her Japanese heritage for her appreciation of the handmade, but also hopes to use the store to help expand people's definitions of craft—including, for example, music. She's also always on the lookout for more goods to include in the store. "I love to support local artists," she says.
<p> This Saturday, May 14 is CAFAM's <a href="http://www.cafam.org/globalbazaar.html">Global Bazaar</a>, a delightful showcase of craft and folk art curated by Makuuchi in a lively outdoor market. Our personal favorite is Altadena artist Susan Braig's <a href="http://www.latimes.com/news/local/la-me-pill-art-20110329,0,1787689.story">Designer Drug Prescription Jewelry</a>, made from the various expired pills from her breast cancer treatments, which she sells to pay medical bills and make donations to awareness causes.</p><p> Can't be in L.A. this weekend? You can peruse the eclectic offerings at the online boutique named, appropriately, <a href="http://www.theeggandtheeye.com/">The Egg and the Eye</a>.</p><p> <em>Live in Los Angeles? <a href="http://www.good.is/LA">Sign up for our one-good-L.A.-thing-a-day email</a> and become a member of <a href="http://www.good.is/newsletters/dailygood_la">GOOD LA</a>. You can also follow GOOD LA on <a href="http://www.facebook.com/GOODLA">Facebook</a> and <a href="http://www.twitter.com/goodlahq">Twitter</a>.</em></p><br/><br/>