Articles
Overharvesting the popular gelatin alternative agar-agar puts the environment, and the harvesters, in peril.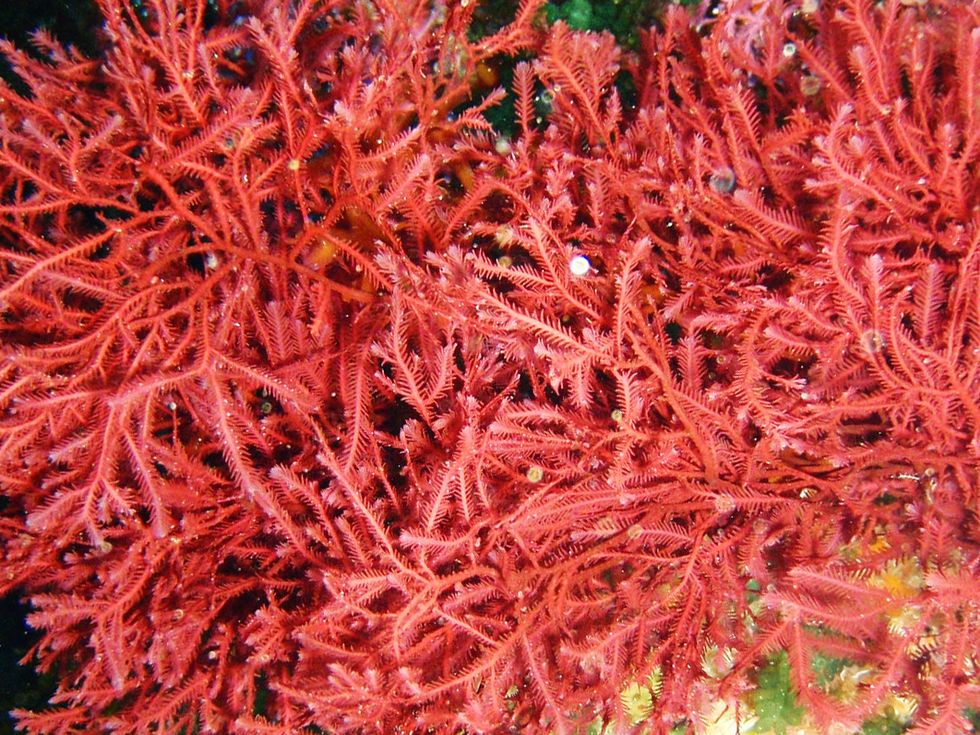 Photo by Peter Southwood/Wikimedia Commons
In Morocco, where red seaweed is harvested off the coast of the port city of El Jadida, it is referred to as "red gold"—red seaweed is a 31-million-Euro industry in the North African country. The scarlet-hued algae are processed into agar-agar, a natural gelling agent used in drugs, cosmetics, and edibles like jelly candies. Demand for agar-agar, which is marketed as a plant-based alternative to gelatin, has risen dramatically in the past few years, and the natural commodity is becoming scarce.