Articles
Bewilderment, sadness, and long drives home now await Harold Camping's gullible flock.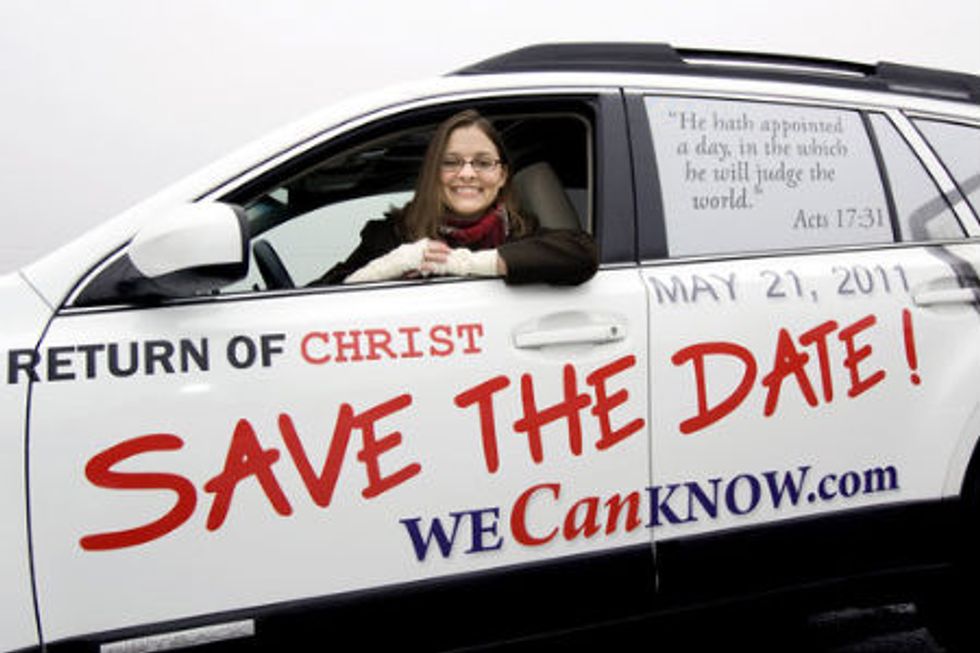 May 21, 2011, the date on which Harold Camping and his "Family Radio" church group believed the rapture was coming, came and went with no religious horrors of which to speak. Camping, an octogenarian who also wrongly predicted a 1994 rapture, has yet to address his followers, and reports say he's not entered or exited his California home since judgment day failed to appear.
Camping's many followers aren't remaining as mum, however, and a few have shared their sad, bewildering reactions with local reporters.