Articles
The How to Homestead series offers a year's worth of skill sharing, potlucking, dancing, and live music, all designed to bring communities together.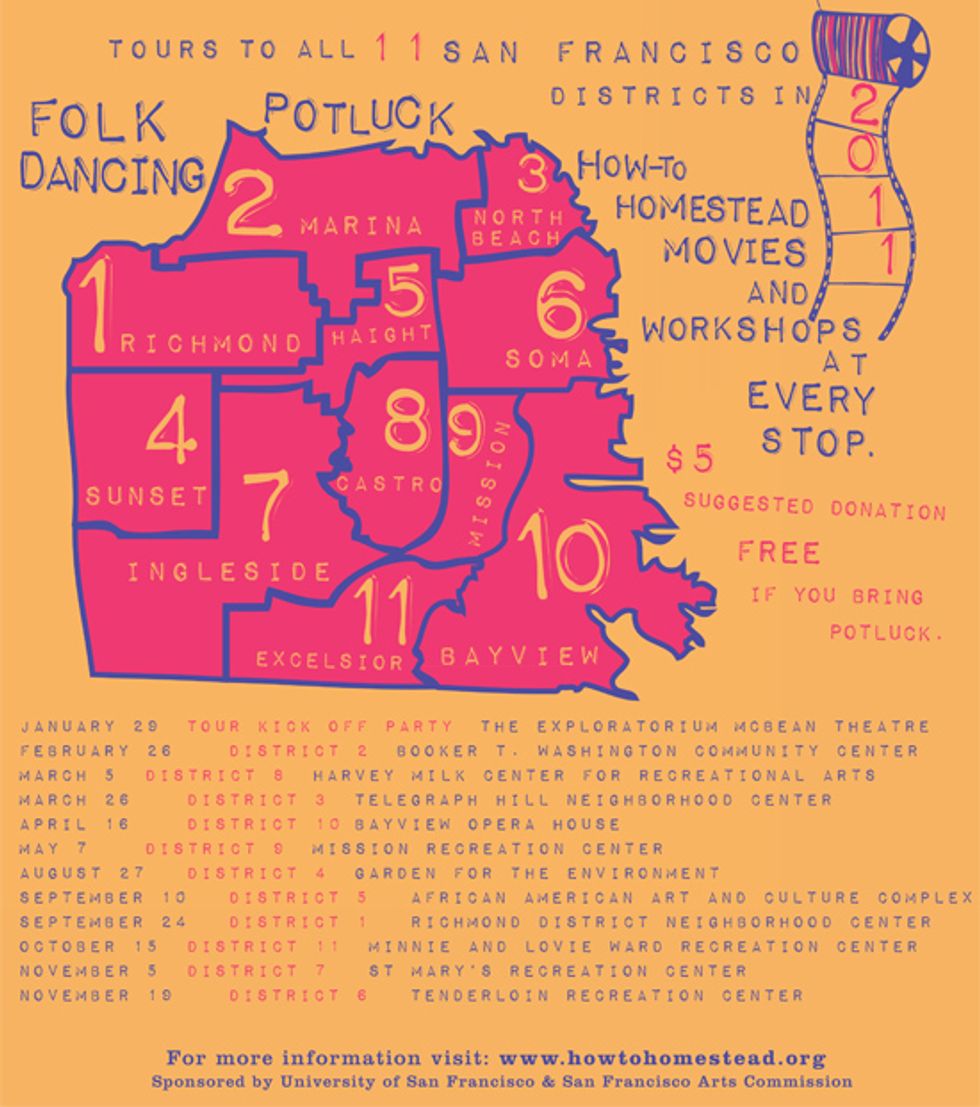 "Growing up in a small town, the Vets hall, the grange—these were the places of congregation. There were square dances, there still are, [and one day]," explains Melinda Stone, a professor, filmmaker, and organic farmer, "I just started thinking: where are the granges in SF—where are our local town halls? Where can I congregate with my neighbors?"
It turns out there are lots of community centers just waiting for people to take advantage of them. One in each of San Francisco's 11 districts, in fact. So Stone, who, when she's not teaching or tilling soil, directs (and often stars in) how-to videos on everything from composting to greywater systems installation to DIY Kombucha for the How to Homestead website, decided to organize a yearlong, hyperlocal series in the city that aims to bring neighborhoods together through food, music, and sharing of the unique skills she's documented over the years.