Articles
Hypothetical Development places architectural renderings for imaginary, never-gonna-happen places on vacant, dilapidated buildings in New Orleans.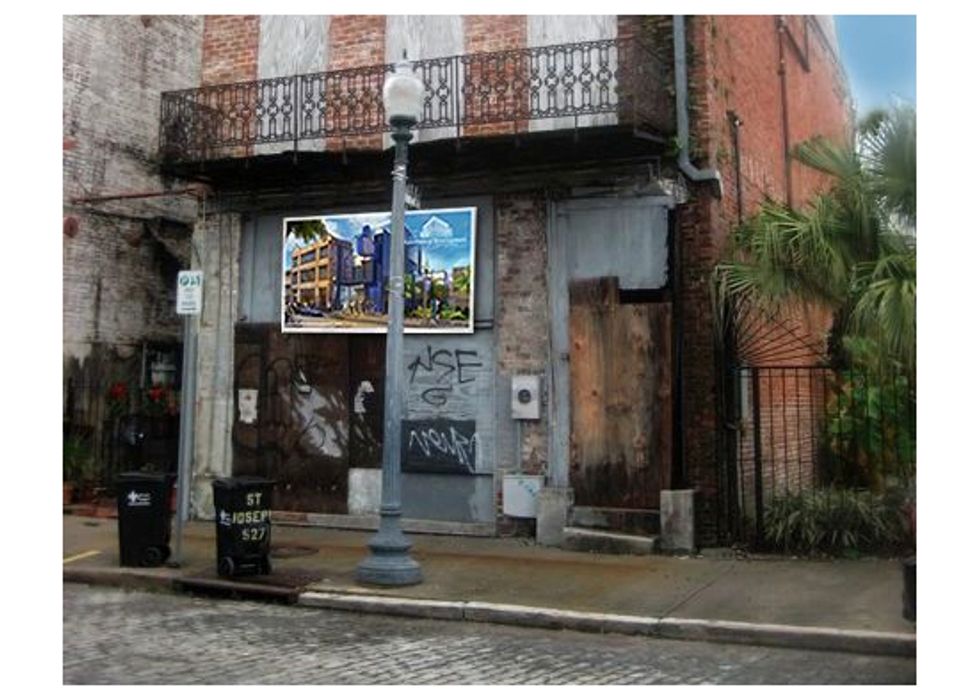 Every neighborhood has one. You know, the vacant, dilapidated building that has sat empty for a year or more, completely neglected—except for that fading developer sign with a sleek architectural rendering promising some new and exciting edifice set against a bright blue sky. A building that, of course, has still not materialized. Wouldn't it be amazing, thought writer
Rob Walker
(no relation to me), if signs like these could be produced to highlight the ignored real estate in a city?
Hypothetical Development
is a new project founded by Walker, Ellen Susan, and G.K. Darby that's looking to do exactly that for New Orleans.
In fact, Walker, who writes The New York Times Magazine column "Consumed" and was behind the Significant Objects project, first floated the idea a year ago on his blog Murketing after he noticed one of these buildings near his house in Savannah, Georgia: