Articles
Bach's Well-Tempered Clavier becomes an ethereal visual experience, bathed in neon light.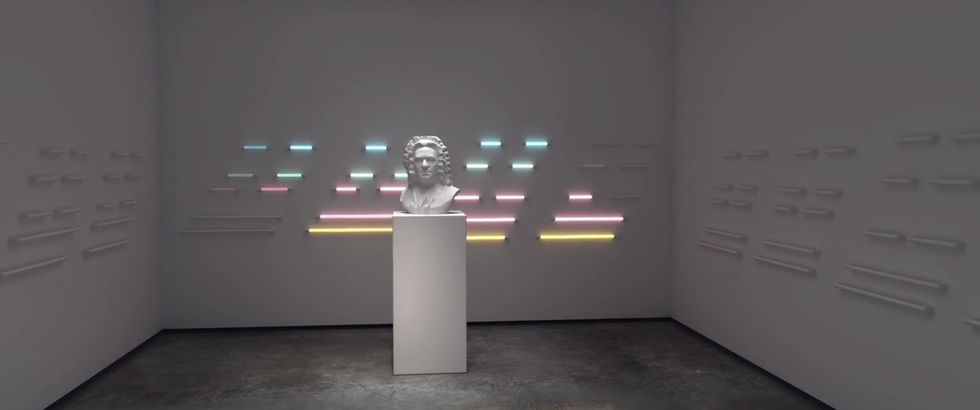 image via vimeo screen capture
When Johann Sebastian Bach compiled his Well-Tempered Clavier collection of keyboard music in 1722, he intended it to be used primarily as practice material for beginning students, and something fun and easy for more intermediate players. Since then, however, the compositions found within the collection have gone on to become some of Bach's most famous pieces of music, recognizable to many by melody, if not necessarily by name.