Karate chops and high kicks help promote tolerance and understanding in a region fought with tensions.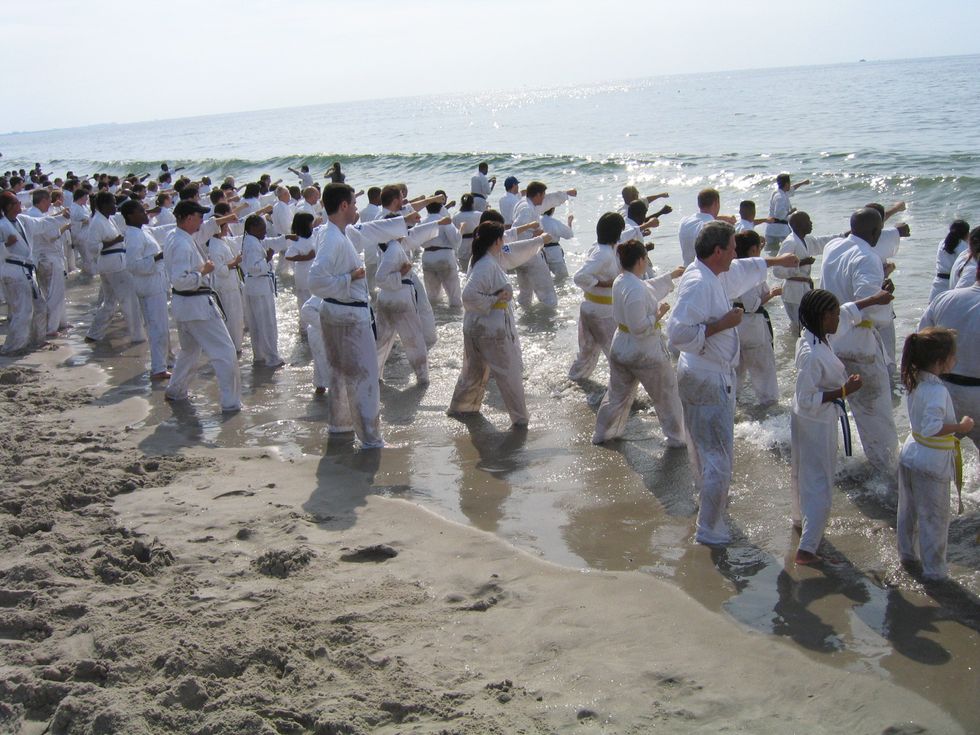 image via (cc) flickr user emptyhighway
As anyone who actually practices martial arts can tell you, learning how to punch, kick, and chop effectively is less about becoming an excellent fighter than it is about developing a sense of self-discipline and control. Like the oft-repeated adage about jazz, karate isn't so much about the punches you throw, as it is about the ones you don't. It's this duality—the tension between violence, and inner calm—that makes the study of martial arts so compelling. But can karate do more than simply bring peace to those who study it? Can it bring peace to an entire region?
Articles