Articles
Artist Josef Kristofoletti painted a life-sized mural of the seven-ton particle accelerator at the Large Hadron Collider.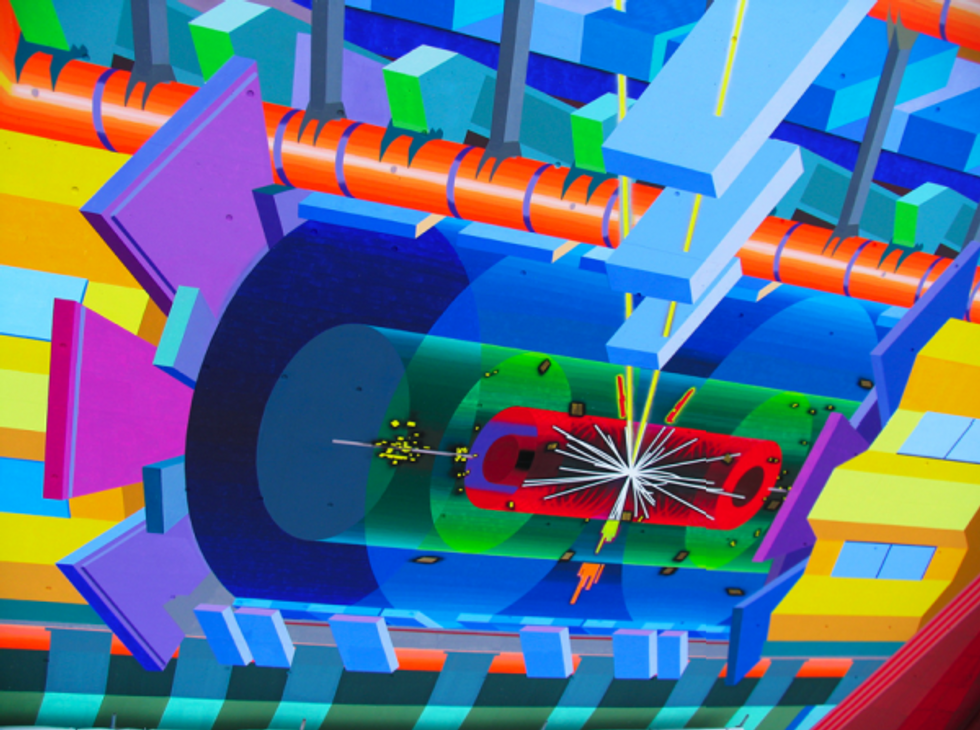 How exactly do you capture the seven-ton glory of the largest particle accelerator ever created?
Josef Kristofoletti
is the lucky artist who was picked to
paint a large scale mural
of
ATLAS
, one of six collider experiments at the Large Hadron Collider found at
CERN, the European Organization of Nuclear Research
. And he did it on the exterior of the building where the accelerator is actually housed.