Articles
Playing polo with a 100-pound goat carcass to save nomadic culture and build national pride in Kyrgyzstan.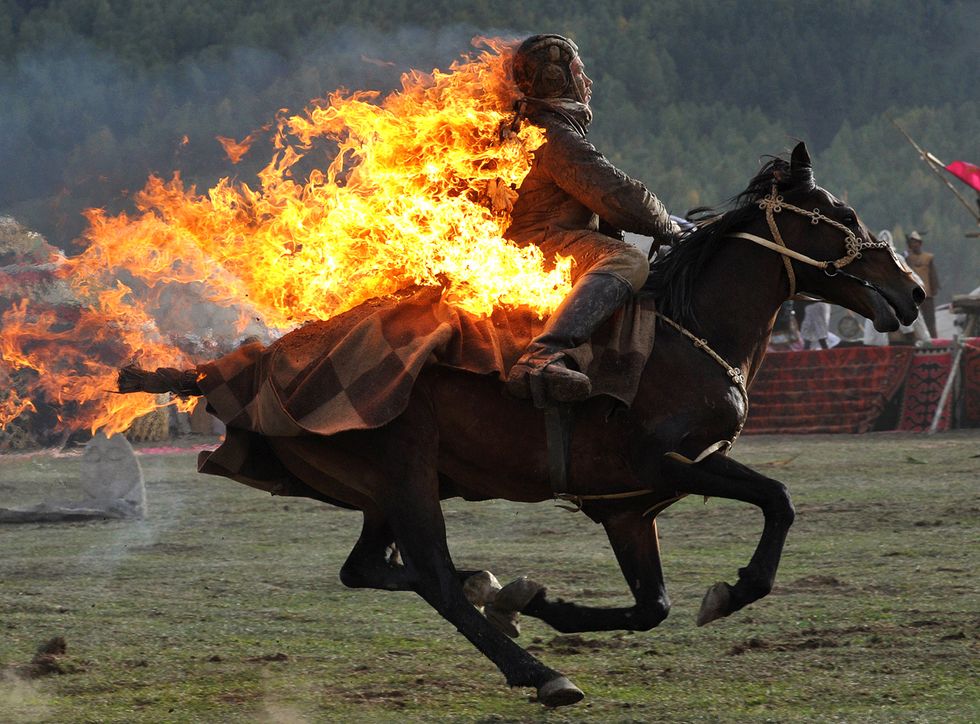 Photo by VYACHESLAV OSELEDKO/AFP/Getty Images.com
Early this September, 150 nomadic yurts rose up across the Kyrchyn Jailoo, a vast, grassy nomadic pasture in Kyrgyzstan. Usually a sleepy spot just outside the little resort town of Cholpon-Ata on the pristine Lake Issyk-Kol, the remote expanse had been chosen as the site of a historic gathering. This was not some grand council of roving tribes ripped from local legend, but in a sense it was a modern correlate. Upon the initiative of the Kyrgyzstan government, the Jailoo had become the site of the first World Nomad Games.