Articles
Clowns Without Borders uses humor to teach Lebanese kids about the dangers of landmines.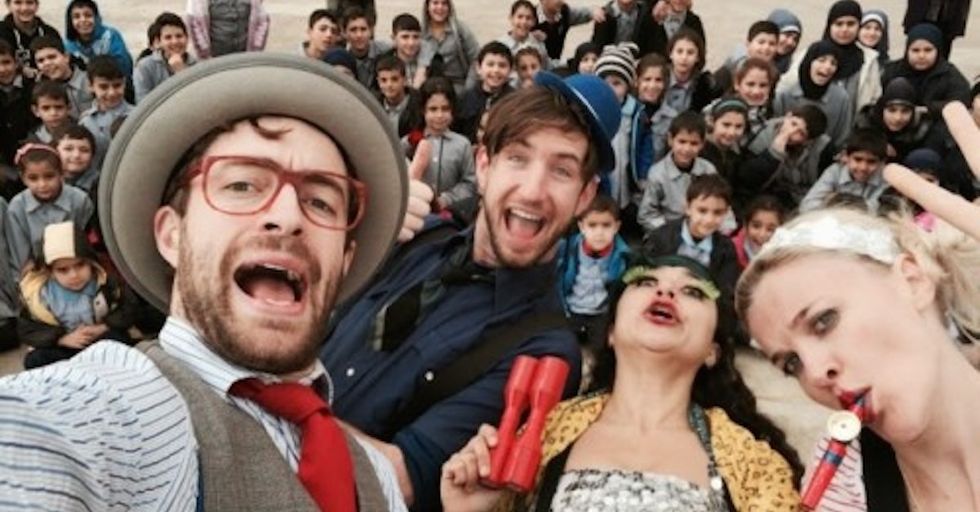 Photo via Clowns Without Borders' website.
The 2006 Lebanese-Israeli war, as well as the 15 years of civil war that preceded it, perforated South Lebanon with an estimated four million cluster submunitions. The region is rife with landmines and unexploded ordnance, which frequently claim the lives or limbs of unsuspecting people. Clowns Without Borders, a non-profit organization that provides humor as therapy to children in conflict zones, partnered with MAG International and the Lebanese Mine Action Center to spread awareness about unexploded ordnance through clown performances. Throughout December, a Clowns Without Borders troupe toured Lebanese schools and villages and educated kids about mine safety.