Articles
The ruthless, politically motivated arrest of the Maldives' celebrated ex-leader is bad news for just about everyone.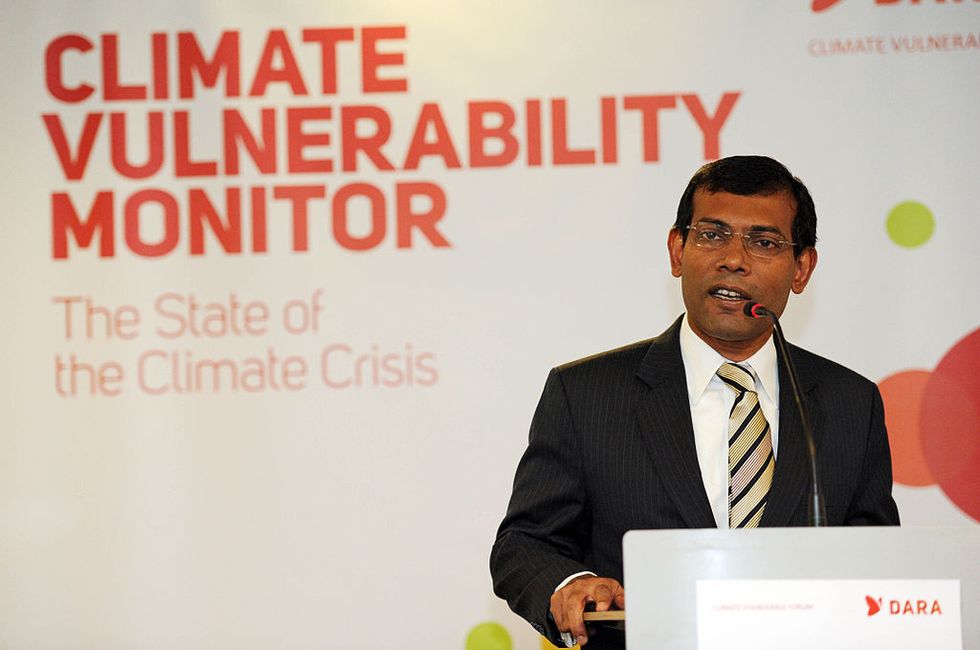 Mohamed Nasheed, former president of the Maldives, at the presentation of the Climate Vulnerability Monitor in London, December 3, 2010. Photo by Camadrilena via Wikimedia Commons
Towards the end of February, authorities in the Maldives arrested the nation's ex-president, Mohamed Nasheed (ousted in 2012), in a great show of force. The sitting government claimed that the raid on Nasheed's home, executed via anti-terror laws, was a win for justice in the little island nation—finally nabbing the now-opposition leader for the unlawful arrest of a senior judge in 2012. But to most international observers, unfamiliar with Nasheed or Maldivian politics, the arrest is not celebratory—just confounding. Yet if one cares to scratch the surface, it's pretty clear that this arrest, flying under the radar thanks to the nation's relative obscurity, is a troubling case of political maneuvering that may portend destabilizing unrest in the near future.