A liberal comic and an outspoken young conservative with a famous father take a road trip across America. Awesome.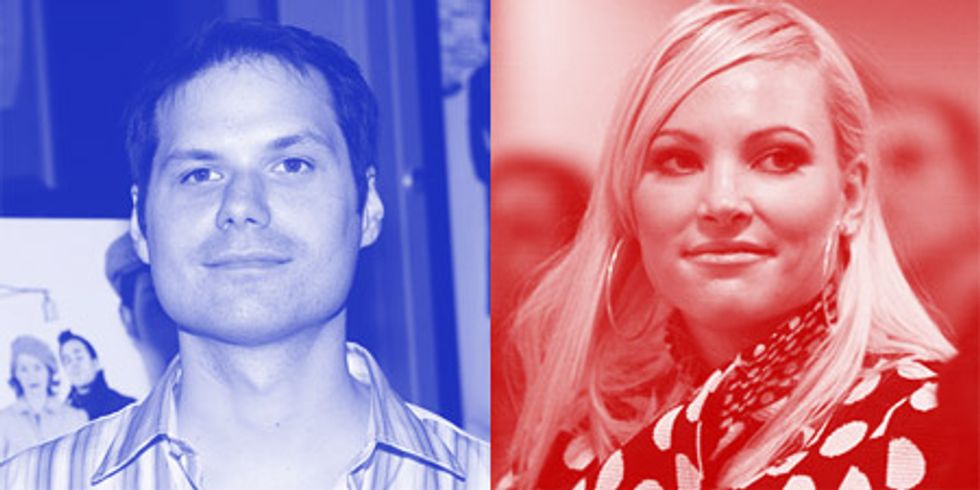 When was the last time you saw Democrats and Republicans uniting in the name of comedy? Sarah Palin on SNL? (
That was awkward.
) Stephen Colbert at Bush's White House Press Correspondents' dinner? (
Very, very awkward.
) It doesn't usually work…until maybe now.
Conservative blogger and author Meghan McCain is teaming up with lefty comedian Michael Ian Black to write a book called Stupid for America. Fer real. It's going to be a road trip across the country—of course!—to talk to everyday Americans about why the system is "f-ed up." Their publisher likens the duo to "Chelsea Handler and Hunter S. Thompson." Don't really get the Hunter comparison, but whatever—sounds hilarious!
Articles