Articles
Ever been stiffed by a client? Add what you're owed to the World's Longest Invoice.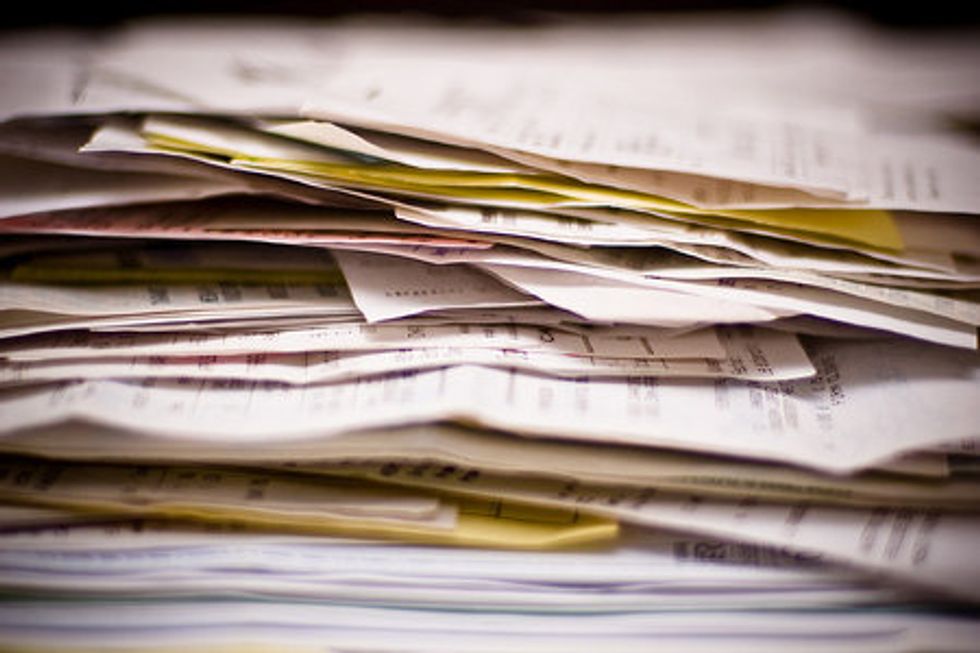 We wrote back in December that
freelance is the new 9-to-5
—the steady job as we know it is being elbowed out by temporary and contract work. One of the huge problems with that? The payment bottleneck. Any independent contractor spends a big chunk of their time crafting follow-up emails to clients inquiring about the status of their checks, with just the right blend of sass and warmth necessary to receive their due without burning bridges. It's exhausting, and when you're behind on your rent, terrifying. Sometimes it ends in small claims court or aggressive letters from lawyers, but even that's cold comfort for someone dramatically behind on their bills.
Legislation hasn't kept up with our economic reality, so contingent workers have little recourse when they get stiffed. Fortunately, the Freelancers Union is fighting back. To promote the Freelancer Payment Protection Act–which would legally protect freelancers from shady clients who don't pay their bills—the union has launched The World's Longest Invoice, an exponentially growing tally of contract workers' outstanding balances. The site launched Thursday, and at the time of this posting, it's already up to more than 7 million dollars. I added my own sum to the list, and it was buried in seconds. The bills range from a few dollars to a stunning $150,000, owed to designers, website developers, DJs, wedding photographers, publicists, copy editors, animators—pretty much any creative person you can think of.
<p> And these are just the vocal ones. The Freelancers Union estimates that in 2009 alone, self-employed folks in New York State lost $4.7 billion due to client nonpayment, and the state lost $323 million in tax revenue. The group also estimates that 77 percent of freelancers will be stiffed by clients at some point in their careers. The site is more than a "<a href="http://www.businessweek.com/articles/2012-04-26/worlds-longest-invoice-unlikely-to-be-paid">complaint board</a>," as some have called it: On May 22, Horowitz and dozens of other freelancers will deliver the invoice to lawmakers in New York.</p><p> Did you have a deadbeat client who stiffed you? Add to the <a href="http://www.worldslongestinvoice.com/">invoice</a> and tweet your grievances using the hashtag #GetPaidNotPlayed.</p><p> <em><a href="http://www.flickr.com/photos/kozumel/2228603119/sizes/m/in/photostream/">Photo</a> via (<a href="http://creativecommons.org/licenses/by-nd/2.0/">cc</a>) Flickr user <a href="http://www.flickr.com/photos/kozumel/">kozumel</a>.</em></p><br/>