Articles
Of course, the overall admission rate was lower than ever: 6.2 percent.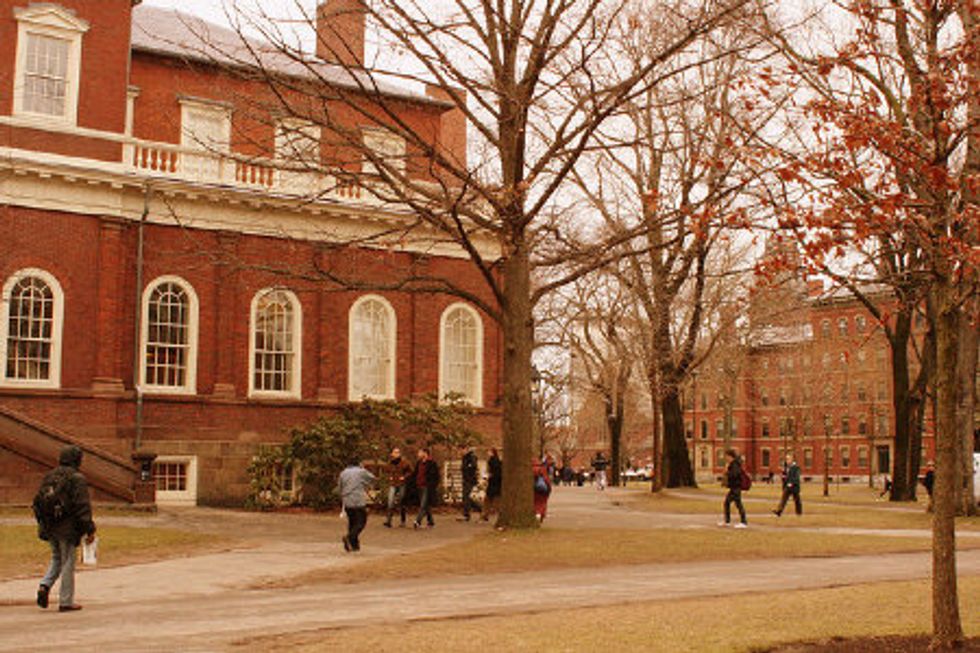 It's a record breaking admissions season at Harvard University. The Ivy League school received the largest number of applications for admission this year—almost 35,000 students. Then the school admitted a record low 6.2 percent of applicants. But—and this is the really good news—despite the stiff competition, the number of black and Latino students accepted into the class of 2015 might just be the highest in school history.
The class of 2015 is 11.8 percent black and 12.1 percent Latino. That's up slightly from 11.3 percent black and 10.6 percent Latino for the previous year. What made the difference? The school prides itself on its Undergraduate Minority Recruitment Program, an effort staffed by current minority students at the school. They help coordinate recruitment efforts and reach out to prospective minority applicants to answer questions and address concerns about attending the university. It's a smart idea because current students best know what it feels like to wonder if you're going to fit into the academic and social life at a school.
<p> What's also surely making an impact on the numbers is that Harvard increased its financial aid budget to $160 million this year. More than 60 percent of admitted students will benefit from need-based scholarships. The average scholarship is over $40,000 and if a student's family earns under $60,000, they attend the school for free. Certainly, not all of the black and Latino students admitted to the school come from the United States, and not all of them come from low-income backgrounds, but a more racially and ethnically diverse campus is definitely a step in the right direction.</p><p> <em><a href="http://www.flickr.com/photos/j_gresham/2525933107/sizes/z/in/photostream/">photo</a> (<a href="http://creativecommons.org/licenses/by/2.0/">cc</a>) via Flickr user <a href="http://www.flickr.com/photos/j_gresham/">j.gresham</a></em></p><br/>