Articles
The world's most revered paintings now finally feature women (dolls).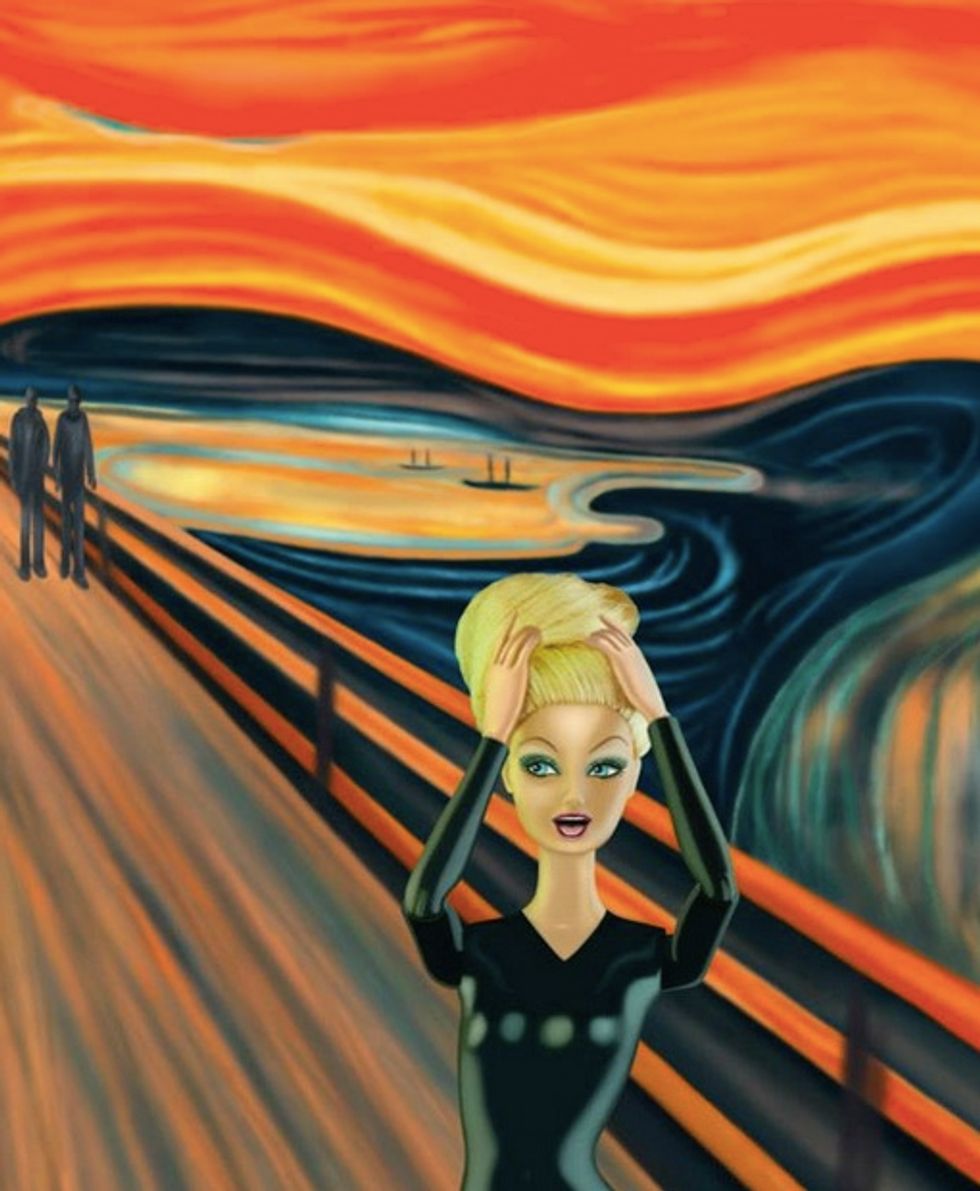 Image via Catherine Thery Facebook embed
Barbies: one of the world's most cherished (and beautifully mock-able) toys. While Barbies of the 1980's might have accomplished such heroic feats as "getting a haircut" or "sitting in a chair," French artist Catherine Thery had a slightly different plan for them in 2015. In a recent exhibit at the French gallery Teodora Galerie, Thery reimagined some of the world's greatest artistic masterpieces—this time using Barbies.