KeepTheWebOpen functions like a combination of Wikipedia and any familiar commenting system: Click a sentence in the bill and add your changes.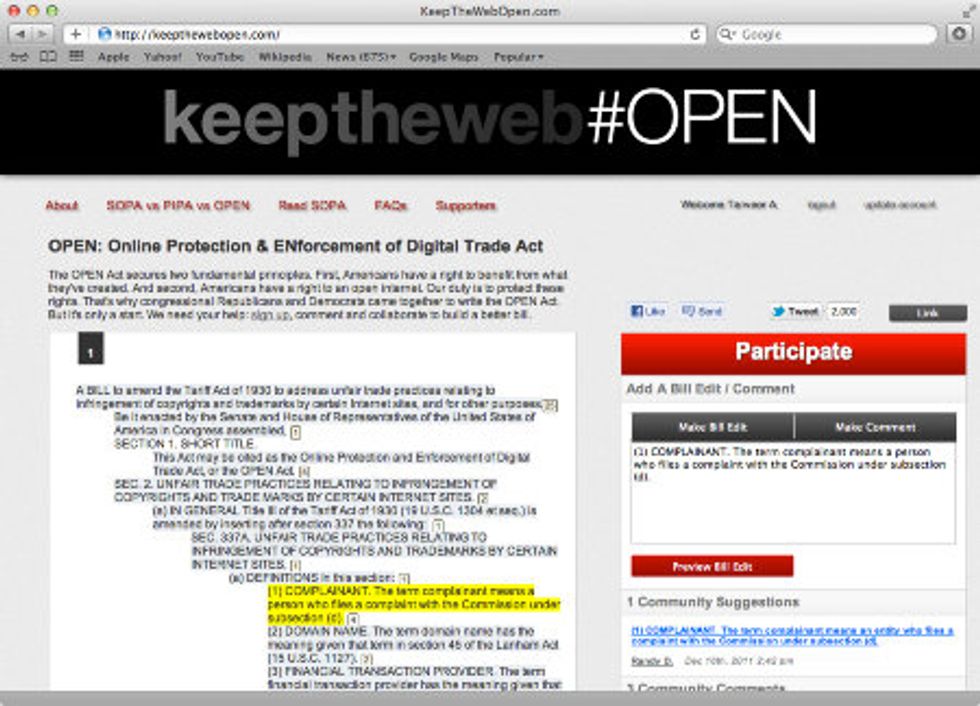 With all the focus on today's website blackouts to protest the
Stop Online Piracy Act
, it's easy to forget that there are other ways to fight the bill. For members of Congress who oppose the bill, that means drafting competing legislation.
By the end of this week, Rep. Darrell Issa (R-California) is expected to officially introduce his answer to SOPA. Issa's bill is significant not only as a less restrictive way of protecting intellectual property on the internet, but also because it is being crafted with the help of the internet itself, creating one of the most visible crowdsourcing efforts ever seen on Capitol Hill.
Articles