Articles
Bullies told her she couldn't be Spider-Man. Her neighbors threw the "Uptown Superheroes March" to prove them wrong.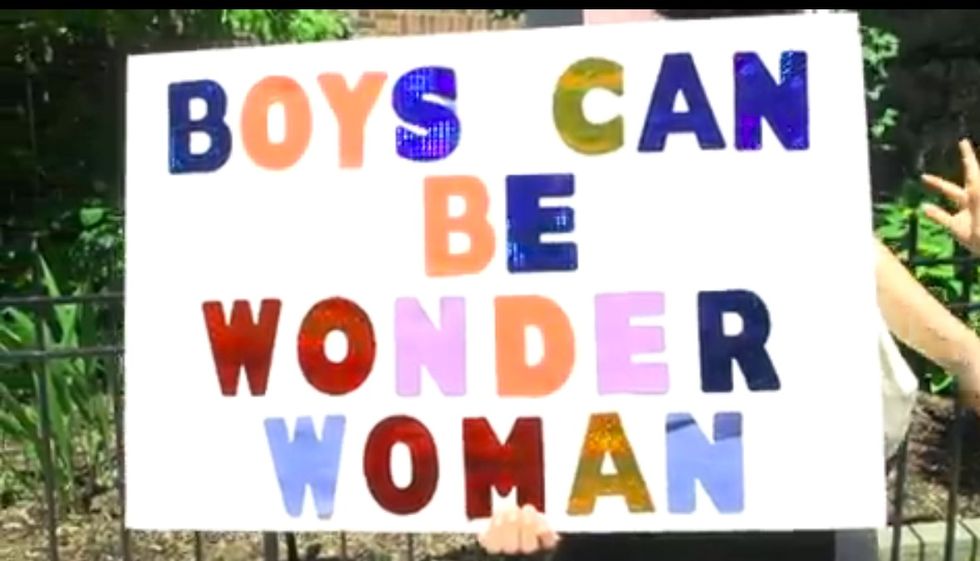 image via video screencapture/the daily beast
Ellie Evangelista loves Marvel Comics superhero Spider-Man. Maybe it's because he's strong. Maybe it's because he's funny. Maybe it's simply because he can swing from skyscraper to skyscraper in New York City, the same city four-year old-Ellie calls home. Whatever the reason, Ellie is a dedicated web-head, and more power to her.