Articles
The confused reaction to Paterno's death echoes the public response to Turner's in 2007.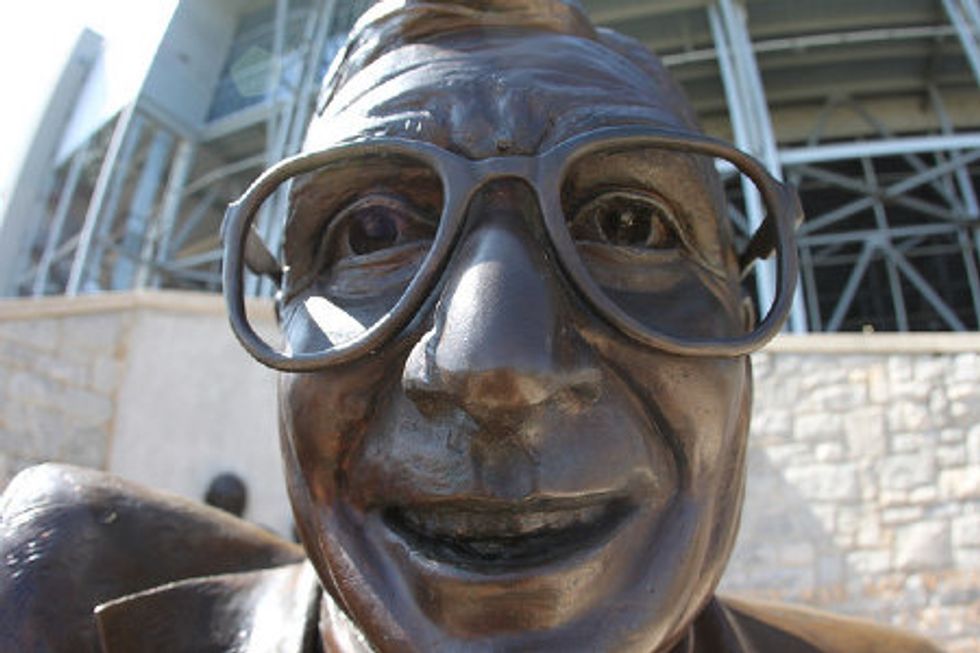 It didn't take long after Joe Paterno's death was announced Sunday morning for the inappropriate reactions to start streaming in via social media. "
He was great man!!
" basketball superstar LeBron James decreed. "
The media killed him
," diehard Penn State fans opined. "
Burn in hell
," dozens of other people suggested.
Soon, compiling and analyzing these reactions became a parlor game among sportswriters and media critics, with Deadspin compiling a list of all the ridiculous theories on what killed Paterno (including a broken heart, scandal, "society"). In a series of tweets, Bethlehem Shoals—an editor at The Classical and one of the smartest modern-day commentators on sports and society—took James to task for his lack of tact in glorifying a man who allowed child rape to continue unfettered. In the process, he brought on his own series of angry tweets, one of many tempests in teapots that wracked a social media world collectively grappling over how to memorialize a man who was a great football coach and philanthropist, but who chose friendship and football over reporting a crime of epic proportions.